By: Anne Wallace



Identity theft can happen to anyone and that's why it's so important to take steps to protect your personal information. One of the best ways to safeguard personal information--Social Security number PIN, account numbers, and date of birth--is to treat it like cash. Protect it and be careful how you use it.

Here are some tips from the experts at ITAC, the Identity Theft Assistance Center, a nonprofit coalition of financial services companies committed to protecting customers from identity theft:

• Carry only necessary identification with you. Don't carry your Social Security card.

• Monitor your online and paper accounts. You can catch suspicious activity more quickly by monitoring your accounts online. Immediately report any unusual activity to your financial services company.

• Retrieve incoming mail as soon as possible and don't put outgoing mail in your mailbox.

• Manage how you "spend" your personal information by asking "why do you need it?" if asked for your Social Security number, driver's license number, date of birth, etc.

• Sadly, fraud and identity theft are often committed by people you know. Are you comfortable with the amount of personal information that friends, family and the people who work in and around your home or office have access to?

• Be wary of telephone requests for information. Unless you initiated the call, do not provide personal information over the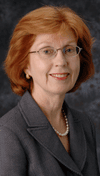 telephone. The same rule applies to requests for information in e-mails and at your front door.
• When shopping online, use only secure Web sites. Look for online seals to make sure you are dealing with a reputable company. The seal verifies that a company is committed to its privacy policies.
• Beware of urgent e-mails asking you to disclose personal and financial information. These "phishing" schemes often use a bank or government logo to trick you into believing the e-mail is legitimate.
• You can check for suspicious or inaccurate account activity by reviewing your credit report. Or you can protect yourself by signing up with an identity theft prevention service such as ITAC Sentinel. You can learn more about ITAC Sentinel at www.itacsentinel.com or by calling (888) 283-1970.
Anne Wallace is president of ITAC, the Identity Theft Assistance Center (www.identitytheftassistance.org). ITAC is a nonprofit supported by financial services companies that protects consumers through partnerships with law enforcement, education and identity management services. (NAPSA)