By: Richard King



In my articles on China, I have tended to emphasize the opportunities in the China market; after all, the market continues to grow about 9% annually and during the next five years will be the second largest economy in the world, right behind the U.S.

While there are excellent opportunities in the China market for California business, it is important to know that with each opportunity there are commensurate risks.

Based on my 35 years of doing business in China, I would like to share with you some observations that might help you in the risk prone China market.

• Understanding the culture: You don't have to be fluent in Mandarin but you must have some sensitivity to the Chinese culture and how it impacts business. The Chinese tend to be very direct and to the point. They are proud of their history, place a high value on family ties and relationships, have high priority in business dealings. They Chinese want to get to know you before they do business, thus, the countless banquets!!

• Doing Due Diligence: Guidance in doing due diligence is provided by many law firms with offices in China, as well as the U.S. Department of Commerce. Due diligence is finding out everything you can about the customer, supplier, joint venture, investment, rep agreement, etc., before you finalize your venture. In China, it is exceedingly important to take the time for thorough due diligence because of the high risk/high reward marketplace. Also, American firms are eager to move ahead rapidly, in China, which many times results in poorly structured, and, most of the time, failed investments.

• Cost of doing business in China: It is expensive to do business in China. Office rent is extremely high with advance payments, government permits and other bureaucratic procedures are time consuming and expensive; Chinese pressure for technology transfer is costly to U.S.; firms in terms of future competition; other support services like drivers, security, office maintenance, obtaining necessary permits, etc. are costly.

• Inadequate infrastructure: While China has made significant progress, the infrastructure is still lacking for efficient business practices. There are still issues to deal with, such as road networks, port access, delivery schedules, dealing with suppliers, etc. This requires someone fluent in Mandarin and familiar with Chinese business practices.

• The role of government in business: There is a substantial difference between Chinese and American governments role in business. We have a capitalist structure with minimum government involvement. China has a planned economy closely tied to government. It is difficult for American businessmen to understand how government and business relate to each other in China. Obviously they are closely related and major business decisions are not made without some government involvement.

• Limited protection under Chinese law: Although some strides have been made, Chinese law is not developed to the high standards of Western law. Legal matters lack consistency and can be changed at the will of the Chinese leaders. Protection of property rights including intellectual property is vague and inconsistent. Contracts between Chinese and Western firms are easily changed or cancelled. Related to these legal issues is the matter of repatriating funds from China to the U.S. Joint ventures are difficult to establish because they have substantial government involvement and the Chinese side of the joint venture can prevent Western partners from selling assets or ownerships.

• Negotiations are lengthy and difficult: The Chinese are expert negotiators and are not pressed for quick solutions and agreements. The have a long range perspective compared to the American short range perspective. Contracts only result after a letter of intent, followed by an agreement, neither of which are binding and, finally, a contract which is not always enforceable. The patience of the Chinese is a strong negotiating tool which they use very effectively.

In pursuing business in China, it is essential that California companies be aware of these risks and challenges and not be caught up in the euphoria of the Chinese market.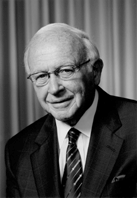 Richard King,
Chairman Emeritus of Woodbury University
Director, Pacific Rim Programs at Woodbury University,
Chairman/Founder King International Group
626-792-4729