By: Brenda J. Trainor



A Conversation with Joe Garcia – Current President of LA Division of the League of California Cities and Recently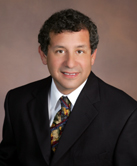 Reelected to Monrovia City Council, an important leader for the San Gabriel region and its businesses

Joe Garcia currently serving as the president of the Los Angeles Region of the League of California Cities, the association of municipalities from across the state that works to protect the interests of local government officials in California. He was also just reelected to his fourth term on the Monrovia City Council in that City's April 14th election.

During his tenure in the City, Garcia has established a reputation as being a friend of businesses and he has worked hard to assure that Monrovia is attractive to high tech businesses so that they will both locate and stay in the city; "It is important to our redevelopment and economic developments efforts that businesses see Monrovia as a business-friendly community," says Council Member Garcia.

What is the League's role in encouraging federal economic recovery Act emphasis in our region?
The $787 billion appropriated in ARRA includes nearly $355 billion for upgrades to transportation, infrastructure, construction, health care programs, education and housing assistance, and energy efficiency projects; $144 billion in state and local fiscal relief; and $288 billion in personal and business tax credits. As the state and California cities struggle to balance budgets in a weakening economy, economic stimulus efforts at the federal level are increasingly important to cities. California cities have expressed great interest in the AARA and the funding it offers. The League has compiled a "City Funding Book" to assist cities in their pursuit of funding. The book is updated as information becomes available and is intended to guide cities on how to access and apply for federal funds available through the AARA. Applications for some of the funding programs have very tight deadlines, so cities are encouraged to act quickly to register their city to be eligible for the federal dollars.

The League has launched a special website with a report to help monitor progress with new stimulus projects in the region coming from this new set of federal projects. If you would like more information about such projects, look for more information on the League's website: http://www.cacities.org/federalstimulus

Mr. Garcia, as president of the League's LA Region, could you explain your responsibilities in this role and what does the organization does?
The League of California Cities is an association of California city officials who work together to enhance their knowledge and skills, exchange information, and combine resources so that they may influence policy decisions that affect cities.

The League's Los Angeles County Division is made up of 86 cities in the region - the largest Division in the state. Regional Divisions function as the League's on-the-ground grassroots advocacy teams. They are a way for city officials to get involved in grassroots activities that support the quality of life in their community.

What are some of the things the League does to foster economic development improvements in our region?
The League is working hard to make sure that city funds, especially redevelopment funds, are protected from any state raids. Taking money from local government would threaten all types of economic development in the region and increase public safety concerns about security - personal security, job security, financial security. Protecting basic services and creating jobs is essential to the State's Economic recovery.

Redevelopment is the state's ONLY ongoing economic stimulus tool and raids on it threaten public-private partnerships. On average, each dollar of Redevelopment spending generates $7 in total construction activity. Economists contend that these investments act as a multiplier in the economy, by generating $14 for every $1 investment of public funds. Cities are already creating new jobs through redevelopment and infrastructure investment. We can't afford to stifle these investments that are so vital to our economic recovery. Blighted, abandoned and economically depressed areas are a breeding ground for criminal activity and as a result demand more public safety needs. Redevelopment revitalizes these areas, creating safer, more livable communities.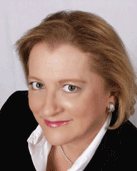 Joe Garcia currently serving as the president of the Los Angeles Region of the League of California Cities and Monrovia City Councilmember


Brenda J. Trainor
Frontier Trail, Inc.
Box 935
Monrovia, CA 91017
323.229.2397
Trainor@FrontierTrail.com
www.FrontierTrail.com