By: John Krikorian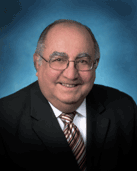 OBAMA_CARE: Why The Rush? First there was the $787 Billion stimulus package. Then there was the highly controversial cap and trade bill. Now we have a bill that would completely overhaul the American healthcare system. Why the sense of urgency? Is the goal to bankrupt the United States? Where are the Jobs? Taxes are not the answer. We should start by reducing the size of government at all levels. From local city halls, to our county and up to the state and to our federal capital— have we seen a cut back in our elected officials staff and budgets? When do they start to look within? The first bill did not give time for our senators or congress representatives to read their contents before they were passed. Many believe that the reason Obama is so interested in getting the bill passed now is once it is read, it won't get passed and the public starts to truly understand its implications. An argument along those lines can certainly be made for the $787 Billion stimulus package that has had no effect except to grow the country's deficit, debt and government employees. The estimated cost of the introduced health care "reform" package is over $245 billion a year by 2019. And all this will come at a huge cost to taxpayers, and especially to small business. America's affordable health choices bill takes our choices away. We are all seeking a just solution to the health care problem, but we don't want and need outrageous expenses found in the system, or the burdensome government intrusion which the "American Affordable health Choices' bill is like to impose.

"Governor's Proposed Cuts: Are We Our Brothers' & Sisters' Keepers? Was the headline in a recent edition for the California Advocates for Nursing Home Reform!
Lets start with eliminating or reducing funding for Adult Day Health Care Centers (ADHC) scattered through our state and cities. The threat that thousands of consumers will be sent to nursing homes is a scare tactic that has no real merit. ADHC's' are social clubs — for seniors— being financed by the State. Playing on our sympathy— where will they go—who will take care of them? Their families and the community senior centers, churches, civic and other organizations should volunteer for space for bingo, dance, checkers, etc. Besides per diem, there are other costs that are moved into the picture. Aren't most religious centers with auditoriums empty during the weekdays? We need to reduce waste and frivols expenses that can lead to fraud and abuse. Where are our elected representatives ?

Recent headlines noted the arrest in Medi-Cal Fraud, which had a scheme that law enforcement officials allege, used unlicensed individuals to provide in-home nursing care for disabled patients. Many of them children with cerebral palsy or developmental disabilities, that were treated at home or at school by the unlicensed individuals who stole identities to pose as licensed nurses. Where are our elected representatives ?

This along with the governor replacing four members of the Board of Registered Nursing, after publication of an investigation by The Times and the nonprofit news organization ProPublica, that showed horrible delays in disciplining wayward nurses. The report found that it takes the board an average of three years and five months to investigate and close complains against nurses, while many continued to practice despite complaints and criminal records and documented histories of incompetence, drug
abuse and poor care. Where are our elected representatives ?
Figures from the Department of Public Social Services show that children of illegal aliens in Los Angeles County collected over $21 million in welfare and over $26 million in food stamps in May 2009 an increase of $6 million from the month of January and an increase of $10 million from the same time last year, as announced by Los Angeles County Supervisor Michael D. Antonovich, Projected over a 12 month period – this would exceed $500 million dollars. Annually the cost of illegal immigration to Los Angeles County Taxpayers exceeds over one billion dollars, which includes $350 million for public safety, $400 million for healthcare, and $500 million in welfare and food stamps allocations. "Illegal immigration continues to have a catastrophic impact on Los Angeles County taxpayers," said Antonovich. "The total cost for illegal immigrants to County taxpayers exceeds $1 billion a year not including the millions of dollars for education." Is Supervisor Antonovich the only voice we have on this? Where are our other elected representatives ?