Access to Capital & Creating Jobs
Hosted by: Business Life Magazine and Woodbury University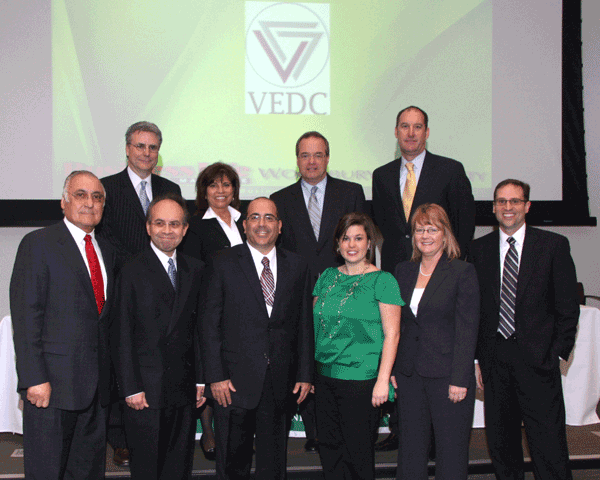 Economic Recovery Forum, Access to Capital and Creating Jobs Forum speakers and panelists.
Top Row: Don E. St. Claire, Vice President-Woodbury University, Josie Marquez, Executive Director-L.A County Workforce Investment Board, Paul Audley, President-FilmL.A Inc., Mike Flad, City Manager-City of Burbank.
Bottom Row: Larry Zarian, C.A Transportation Commissioner, Alberto G. Alvarado, U.S Small Business Administration, District Director-L.A District Office, Greg Krikorian, Executive Vice President-Business Life Magazine, Jennifer Grutzius, Chief of Staff-Governors C.A Recovery Task Force, Cathy Martin, Project Director-Healthcare Workforce Coalition, Christopher Burner, Chief Project Officer-Metro Gold Line, Foothill Extension Construction Authority.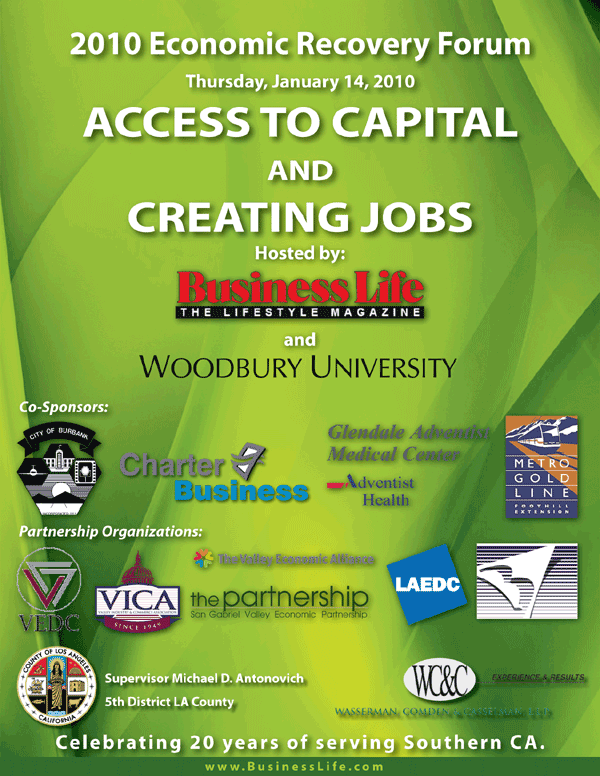 For more information, e-mail forum@businesslife.com