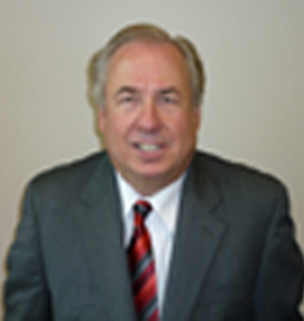 Los Angeles County Small Business Commission -- the Los Angeles County Small Business Commission (SBC) recently elected George Hill as Chair of the Board of Directors and Dennis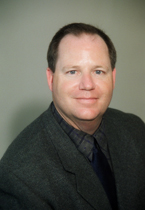 Young as Vice-Chair. Mr. Hill was appointed by 3rd District Supervisor Zev Yaroslavsky to the Small Business Advisory Board at its inception in 1998; it became a Commission in May 2001. He is the Senior Vice President, Commercial Banking Advisor, of City National Bank, San Fernando Valley Regional Center. An appointee of 4th District Supervisor Don Knabe, Young is President and CEO of The Children's Dental Center in Inglewood. He has served on the Commission since 2001. One of the ways the Commission assists small businesses is through the Office of Small Business (OSB) and Procurement Technical Assistance Center (PTAC) which administers the County's outreach, education and advocacy program for small business by connecting them with government contract opportunities. To contact the County SBC or OSB, call 323-881-3964 or visit our website: www.laosb.org

Cerrell Board of Directors announced the promotion of four of its board members to new positions within the company. "Hal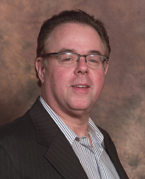 Dash, who served as president for 21 years, will become chairman and chief executive officer. Executive Vice Presidents Matt Klink and Lisa Gritzner will each assume the title of president. Executive Vice President Kristen Lonner will become a principal. All title changes are effective immediately and reflect the evolving and vital roles that each of them plays in our company," stated Joe Cerrell, chairman emeritus and company co-founder. Hal Dash has been with Cerrell Associates since 1977 and has helped guide the firm's evolution from one focused almost exclusively on political campaign management into a full-service public affairs, advocacy and issues management agency serving a diverse group of clients throughout the United States. "I am honored to lead the most talented and experienced team of professionals that Cerrell Associates has ever had into a new and exciting era of growth and prosperity," commented Dash. For more information about the firm, visit the Cerrell Associates website at http://www.cerrell.com.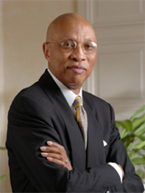 The Board of Trustees of Art Center College of Design recently announced that Robert C. Davidson Jr. has been elected board chairman. His appointment continues a new era of leadership at the College, following the announcement of a new president in October 2009. Davidson is the first African-American to serve as board chairman at Art Center, and among the first African-Americans to assume Board leadership of a member institution within the Association of Independent Colleges of Art and Design. In making the announcement, outgoing Board Chairman John P. Puerner said, "Elevating Art Center to a place of new leadership has been rewarding. I am pleased to pass the torch to Bob, who has proven to be a valuable asset to the College and is sure to help maintain Art Center's leadership position in art and design education."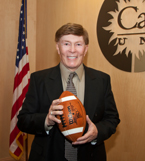 William Rolland of Westlake Village has donated $5 million for a new football stadium at California Lutheran University (CLU). His donation of just more than $5 million is the largest single gift in the history of the university. It is the second major gift from a donor who is not affiliated with CLU as either an alumnus or member of the Lutheran Church. The money will be used in the construction of a first-class $8 million stadium. CLU, which is celebrating its 50th anniversary, has used Mount Clef Stadium since 1963. It was built not only for CLU's team but also as a summer training ground for the Dallas Cowboys. He spent four decades as a real estate developer in Ventura County and was a founding resident of Westlake Village. CLU is a selective university located in Thousand Oaks, with gradu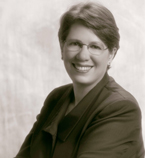 ate centers in Oxnard and Woodland Hills. For more information, visit http://www.callutheran.edu.

Karen V. Bading, M.A. a coach and facilitator working in technical, manufacturing and non-profit environments was the keynote speaker at the second dinner meeting of the newly formed Pasadena Community chapter of the Professional Coaches and Mentors Association.. Bading is the founder and president of Infrasonics Coaching and Consulting. Bading's timely presentation on "How to Build Rapport with (Practically) Anyone." Professional Coaches and Mentors has chapters in Los Angeles, Northern California, Orange County, San Diego, and now Pasadena. Members consist of coaches and mentors who provide coaching at all levels of organizations.. For local contact and information regarding the organization, call (818) 952-1969. 0r visit: http://pcmaonline.com/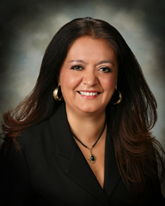 Americas United Bank (AUB) pleased to announce that AUB Vice President Amy Navarette has been appointed President of the Glendale Latino Association."I welcome the honor of this appointment and look forward to serving our Latino businesses and assisting some great Latino students in achieving their dreams," said Navarette. "Throughout my professional career, I have considered myself to be a woman of service and an educator. My work at AUB makes dreams come true and now this position with the Glendale Latino Association will further that even more. I love that!" For more information about t Glendale Latino Association, visit www.glendalelatinoassociation.com. Americas United Bank (AUB) opened its doors for business in Glendale, California as a State Chartered financial institution on November 6, 2006. For more information about Americas United Bank, please visit www.aubank.com.

Burbank received statewide recognition with two marketing awards at the 16th annual California Festivals and Events Association (CalFest) Celebration Awards held recently in San Jose, California. Downtown Burbank Partnership received 1st Place for "Best Logo" for Taste of Downtown Burbank, the outdoor culinary fundraiser for the Burbank Community YMCA held every fall on San Fernando Boulevard, and Magnolia Park Partnership received 1st Place for "Best T-Shirt Design" for Be-Boppin' in the Park, that occurs every August on Magnolia Boulevard. The CalFest Awards program recognizes the top innovative ideas and promotional materials for festivals and events in California and Nevada, with entries judged on originality, creativity, style and substance. CalFest, based in Tahoe City, Calif., is the leading events and festivals organization in California and Nevada.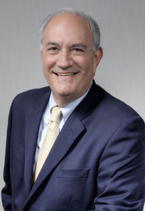 California United Bank recently announced the addition of Ted Vournas, senior vice president, regional manager Glendale/ San Gabriel Valley, and Leslie Lyons, vice president, commercial banking relationship manager. The two will lead the Bank's Planned 2010 expansion into Glendale and the San Gabriel Valley Market. Vournas is now in his 40th year in commercial banking. He was regional manager serving Glendale and the San Gabriel Valley for First Regional Bank. He also served as vice president manager for Community Bank in Glendale. Lyon most recently served as first vice president of First Regional Bank in Glendale.

Movses D'Janbatian, OD, a Glendale Optometrist was re-elected as Trustee of the California Optometric Association's (COA) Board of trusties during its annual House of Delegates meeting in Ontario CA. A member of COA since 1983, Dr. D'Jamatian has been a trustee since 2006 and has also served as chair and vice chair of Cal-OPAC and a member of LSCOLA-PAC. Dr .D'Jamabatian is the principal owner of a private group practice, Brand Optometry in Glendale.