By: Stuart Waldman



California Election Results a Mixed Bag for Business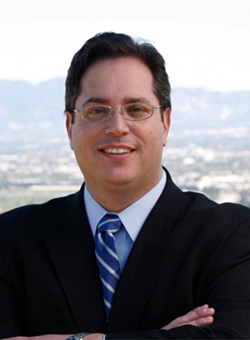 The 2010 General Election results produced interesting and somewhat opposing outcomes for the business community. Democratic candidates swept statewide offices and the party increased its majority in the Legislature. This is in stark contrast to the rest of the nation that saw many incumbent Democrats lose their seats in Congress, with Republicans gaining a majority in the House and taking a significant number of U.S. Senate seats.

In California, voters rejected two former CEOs who sought public office. Former eBay CEO Meg Whitman and Carly Fiorina, the former head of Hewlett-Packard, were both defeated in their respective races for Governor and U.S. Senate. Instead, Californians voted for political experience over an outside business perspective with the election of former Governor Jerry Brown to once again hold California's top office and reelection of incumbent Senator Barbara Boxer.

While Brown is remembered for liberal views and a strained relationship with the business community during his first tenure as governor, those who have met with him post-election are optimistic. His experience with both state and local government, paired with his age and the assumption that his second time as governor will likely be the last public office he holds could lead to progressive, bipartisan and radical solutions to improve economic development.

Despite the lack of victories for conservative and business-oriented candidates, the statewide propositions were decided overwhelmingly in the business community's favor. While VICA does not take positions on candidates , it does make voting recommendations for business-related propositions. California voters were in-line with VICA recommendations on six of the eight statewide ballot propositions. VICA took positions on Propositions 20-27, making no recommendation for Prop. 19 (which was defeated by voters).

Voters were decisive when it came to protecting and expanding the Citizen Redistricting Commission that was created when Prop. 11 passed in the 2008 election. The measure (Prop. 27) that would have eliminated the 14-member panel was soundly defeated. In addition to protecting the panel, voters expanded its power to redraw Congressional districts with the passage of Prop. 20. Both decisions by voters were consistent with VICA's voting recommendations. Redistricting that removes elected officials from the process is expected to create more balanced districts that will elect more moderate and less polarized candidates.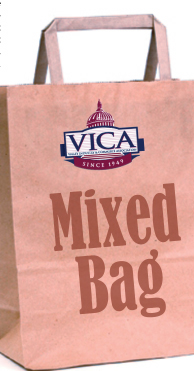 The passage of VICA-supported Prop. 22 stopped the state from taking local funds dedicated to public safety, emergency response and other vital local government services. This will help protect businesses from being taxed by local governments to make up for funds taken by the state to balance its general fund.

In a victory for consistency in regulation, voters rejected Prop. 23. The measure would have suspended AB 32 (the state's controversial climate change law) until unemployment reached 5.5 percent for four consecutive quarters. VICA opposed the proposition, despite concerns regarding AB 32 in general, due to the uncertainty the suspension would create for AB 32 compliance and business planning needed to meet those requirements.

A clear win for business in the November 2 election was the preservation of three pieces of tax legislation (which goes into effect in 2011) that will help businesses reduce their tax burden. These bipartisan tax incentives are crucial for small business owners trying to stay afloat in the difficult economic conditions, and business owners will have a chance to reap the benefits with the failure of VICA-opposed Prop. 24.

In one of the more perplexing decisions made by voters in this election, two competing propositions to reduce the threshold from two-thirds to a simple majority to pass the state budget (Prop. 25, VICA-opposed) and raise the threshold to a two-thirds super majority to pass state and local fees (Prop. 26, VICA-supported), both passed. The impact of these contradictory new laws could make it even more difficult for the Legislature to pass an on-time budget. Precisely the problem that many who supported the measures had hoped to solve.

VICA-supported Prop. 21, a measure that would have established an $18 annual state vehicle license surcharge and granted free admission to all state parks to surcharged vehicles, failed. State parks are one of the favorite filming locations of the region's important entertainment industry and maintaining these areas helps keep the much-needed production jobs in the area.

While there were some victories for the business community, overall, the results of the November election create a great deal of uncertainly. Business owners and leaders will need to work together and stay informed about the legislation and public policy issues that impact their companies.

Stuart Waldman is president of the Valley Industry and Commerce Association (VICA). VICA is a business advocacy organization that represents employers throughout the Los Angeles County region at the local, state and federal levels of government.