Mayor Michael D. Antonovich welcomed the 2011 Rose Parade Queen and Court at the Board of Supervisors meeting. The 122nd Annual Rose Parade, themed "Building Dreams, Friendships & Memories," will take place January 1, 2010 with Grand Marshal Paula Deen leading spirited marching bands from throughout the nation, majestic floral floats, and high-stepping equestrian units.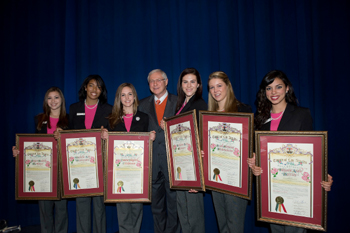 Pictured from left to right are Princess Jessica Michelle Montoya Pasadena, Princess Michelle Kay Washington of Pasadena, Rose Queen Evanne Elizabeth Friedmann of La Canada Flintridge, Mayor Michael D. Antonovich, Princess
Kathryn Thomason of La Canada Flintridge, Princess Sarah Christine Fredrickson of Altadena, and Princess Tatyane Anaid Berrios of Arcadia.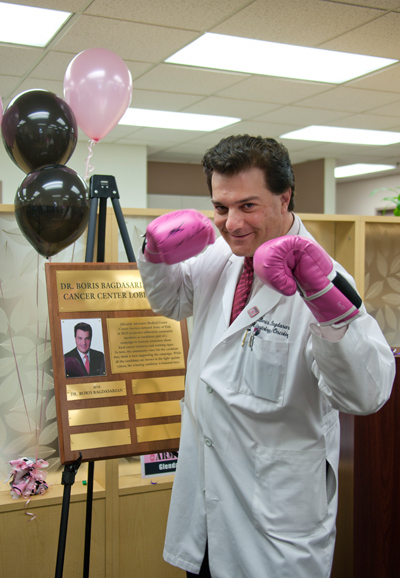 The 2010 Army of Pink candidates along with cancer survivors and community supporters gathered at Glendale Adventist Medical Center to learn who had won the debut Army of Pink Campaign. The campaign ran recently was considered a huge success in the effort to educate and engage the community to learn more about breast cancer prevention and treatment options. The finale tally brought in nearly 110,000 votes and the Pink candidate winner was no other then Dr. Boris Bagdasarian, Glendale Adventist Cancer Center Medical Director.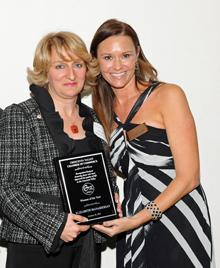 Crescenta Valley Chamber of Commerce held its Annual Recognition Banquet, lead by Jean Maluccio, President recently recognized Elizabeth Manasserian for her extensive involvement in the community, who truly cares about our youth. Elizabeth is currently president of the Glendale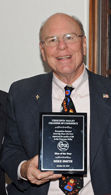 Council PTSA, immediate past president of Glendale Healthy Kids, and serves on the advisory council of Glendale Educational Foundation, along with Mike Smith who was recognized for constantly giving back to numerous organizations and is dedicated to helping others. Mike has been the co-host of the annual Smart-a-thon, donated his dealership for a yearly chili mixer. He is the owner of AutoDistributorship. Pictured are Elizabeth Manasserian along with incoming 2011 President, Leslie Lesh, Both Women Extraordinaire honored by Business Life Magazine's Women Achievers as top achievers over the past 20 years.