By: Radon Stancil



Written to help those in or approaching retirement harness the tools that can help them take control of their retirement.

Are you ready for retirement? Do you have a plan in place to ensure your income lasts for your lifetime? Do you know what a stretch IRA is or how it can secure a lasting legacy for your heirs?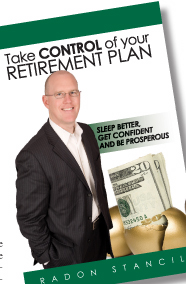 This book helps people understand:
• IRAs (particularly the stretch IRA)
• How to create a structured income plan to help their income last throughout their retirement
• Annuities – How they work and should they own them?
• How to assess their risk tolerance
• How to choose a financial advisor

The theme of this book is that there is no cookie cutter retirement plan. The book outlines important tools and factors to consider as you approach or navigate retirement. The point is to provide a resource to retirees to help them understand factors that can affect the success of their retirement and the legacy that, with careful planning, they can pass on to their heirs.

You don't need to approach retirement with fear. Learn how to create a comfortable, worry-free retirement. Identify the key components of a personalized income plan so you will not run out of money in your lifetime. Know which questions to ask a financial planner to be sure they are working in your best interest. Understand if annuities should play a role in your retirement plan. Learn what your personal risk tolerance can reveal and how to use it to your advantage.

The author, Radon Stancil is a Certified Financial Planner™. His specialty is helping each individual create a retirement plan that is as unique as they are.