By: Rebecca Mikkelsen, APR


Banks Deliver Financial Fuel
for Small Businesses
Small businesses create two of every three new jobs in this country, according to the Small Business Administration. More than half of Americans who work, own or work for a small business. Loans and financial services from local banks play an integral role in helping small businesses in their communities purchase major fixed assets and inventory, or cover accounts payable and other short-term working-capital needs.

Often, the Small Business Administration (SBA) is an important part of the financing equation. Established in 1953, under President Eisenhower, the SBA works with private lenders, such as banks, as well as a variety of regional nonprofit groups, to make business loans for various entrepreneurial uses. Since its inception, the SBA has helped make $208 billion in loans to nearly 1.3 million businesses — more than any other single lender in the country during that time.

Let's take a look at ways some banks in our community are partnering with businesses in the San Fernando and San Gabriel Valleys to help them own property and in turn, grow equity, increase staff and expand their companies.

Yafa® Pen Company
Since 1978, Canoga Park-based Yafa® Pen Company has made its mark on the world of fine writing instruments. The company, owned by Yair Greenburg, manufactures and distributes three brands of writing pens, Monteverde®, Yafa®, and Aldo Domani®, which are now available in 25 countries. Yafa is also the exclusive North American distributor for the prestigious Italian brand, Delta® .

When Greenburg was interested in expanding his business, he approached Chase for help securing a loan to purchase real estate. In 2011, Chase was able to provide Greenburg with a conventional real estate loan to purchase the building adjacent to his current location in Canoga Park to expand his business.



Advanced Retina Associates and Aesthetic Eye Plastic Surgeons
Dr. Sanjay Logani, a board certified ophthalmologist and Dr. Sangeetha Logani a board-certified ophthalmic plastic surgeon, were interested in creating a facility that would be home to both practices. So they came to Chase seeking for a loan for an owner- occupied real estate purchase and the finishing construction. In 2011, Chase helped the doctors secure an SBA 504 loan to purchase a building in Reseda and fund a small construction loan for making building improvements. The result is the new offices of Advanced Retina Associates and Aesthetic Eye Plastic Surgeons.

L'Ovedbaby, LLC / Law Offices of Shai Oved
Necessity is the mother of invention. But when Sharon Oved was a new mom a decade ago, it was her motherhood that prompted the necessity of her invention: a unique and stylish nursing cape. The product quickly gained popularity among new mothers and L'Ovedbaby, LLC was born. As L'Ovedbaby grew to become a wholesale distributor of baby clothes, accessories and nursing clothing, it also began to overtake the home Sharon shares with her husband, attorney Shai Oved. He's a sole practitioner who specializes in bankruptcies and civil litigation.

Shari wanted to own his office space instead of lease it. Sharon wanted a bigger office for L'Ovedbaby. They came to Chase to purchase a commercial building to house both companies. Chase was able to secure an SBA 504 real estate loan for the Oved's purchase of commercial property in Canoga Park.

HTK Corporation
"Many American manufacturers just got too comfortable outsourcing manufacturing and selling locally," states Kevin Boumajdi, who founded high-end automotive supplier HTK Corporation 15 years ago and remains its CEO. Today, Irwindale-based HTK designs, engineers, tests, manufactures and delivers automotive electronics for companies worldwide, including Aston Martin, BMW, Nissan, Fiat and Ford. Aside from its Irwindale headquarters, HTK serves clients from its offices in London, Shenzhen, Shanghai, Hong Kong, Chu Pei and Taipei

"Many countries around the world still appreciate American-made products because of the quality, safety, design and durability of the products," he explains. Those steadfast beliefs prompted Boumajdi to bring some of HTK's manufacturing back from overseas. He worked with his Chase banker to obtain an equipment-financing loan, which the company is using to expand its local manufacturing and production line.



Levine Law Firm: Civil Litigator and Trial Attorney
For 17 years, Marc Eric Levine has been a civil litigator and trial attorney working on behalf of consumers. Recently, he decided it was time for The Levine Law Firm, based in Woodland Hills, to upgrade from tenant to landlord.

The business banking team at his Wells Fargo bank agreed. Together with Rita Mitchell, Wells Fargo SBA Lending district manager and Lee Kleinman, Wells Fargo California Business Banking commercial loan officer, they worked to secure an SBA loan for a free standing, two-story building and adjacent retail property, both in a distinctive English Tudor-style. Resource Capital assisted with the SBA paperwork.

The Levine Law Firm relocated their offices to the property. The loan meant Levine was able to provide quality office space to attorneys with small practices, maintain an attractive building in the community and keep the High Tea Cottage in the adjacent building, which had become a neighborhood icon. He also added a part-time position to his law firm staff.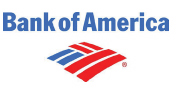 The Sliding Door Company
The Sliding Door Company is a leading manufacturer of interior sliding doors that serve as office space dividers, room dividers, closet doors and privacy partitions. It sells to consumers, architects, designers, developers and contractors from 20 showrooms in North America.

When the company outgrew its 12,000 square foot Van Nuys headquarters, president Doron Polus found a 25,000 square foot property in Chatsworth that would accommodate the steady growth of the company's logistics center, showroom and headquarters over the next few years.

Polus approached the business bankers at Bank of America, who arranged 90% financing through a Bank of America SBA 504 commercial real estate loan. Working together, Bank of America's business banking team and The Sliding Door Company coordinated a smooth escrow closing in record time.



The larger headquarters enabled The Sliding Door Company to add more sales and operations staff and operate more effectively by streamlining critical business functions and uplifting the team's productivity and morale.

Despite the downturn in the economy, the company intends to hire at least another 20 people in the next few years, in line with the expected upturn in the economy and overall job market. Polus states that by using their own materials, cubicle enclosures and conference room dividers to remodel the interior of the new building he has created a positive, efficient and pleasant atmosphere for the staff that will ultimately drive up creativity, functionality, and customer service.