During the first successful airplane flight in 1903, Orville Wright had to lie on top of a wing, next to the motor, in the open air. He might feel right at home on many of today's airliners. Though pilots and passengers now get to ride inside the plane, comfort remains a sore point, according to a new survey by the Consumer Reports National Research Center.
Almost 15,000 readers told us about their experiences on 29,720 domestic round-trip flights in the previous 12 months. Eight of the 10 airlines they rated (available to subscribers) received low scores for seating comfort. Only JetBlue Airways and Southwest Airlines did better. They also topped our list overall. (In late April, consumers received some good news—the U.S. Department of Transportation announced a set of sweeping protections for airline passengers.)
Other quality-of-flight measures also got low marks from our readers, including cabin-crew service, cleanliness, and in-flight entertainment. The proliferation of added fees further contributes to passengers' low opinion of today's flying experience, and even to their decision of whether to fly at all, as we explain in Carriers continue to squeeze with fees.
But some carriers have done a better job than others, as evidenced by a wide difference in overall satisfaction scores, from Southwest's lofty 87 to US Airways' lowly 61. Southwest was the only airline to receive top marks for check-in ease and the service provided by its cabin crews. Passengers also gave the airline high grades for cabin cleanliness and baggage handling. The latter might reflect the fact that Southwest is the only airline we rated that lets you check two bags free of charge. But bags three, four, and beyond will cost you $50 each. And like most other carriers, Southwest charges extra for items over its size and weight limits. (Our survey was conducted before Southwest's well-publicized problems this past April with cracks in several of its planes.)
JetBlue, which ranked second in overall satisfaction, was the only airline to outscore Southwest for seating comfort, possibly because it gives passengers more room than they're accustomed to in this era of tightly packed planes. JetBlue's coach seats are 32 to 38 inches from the seat directly ahead, while coach seats on most other carriers are just 31 inches apart. JetBlue was also the lone carrier on our list to earn top scores for in-flight entertainment; its seatback TV screens offer passengers 36 channels.
Bottom-ranked US Airways occupies the same unenviable spot on our list as it did in 2007, when we last assessed airlines. In addition to its low overall score, survey respondents gave it the worst marks of any airline for cabin-crew service.
Our 2007 Ratings, incidentally, covered 18 airlines. This year that number is down to 10, due at least in part to industry consolidation. Next time around there might be even fewer airlines. United and Continental merged last October, though they are operating as separate airlines for the time being. Southwest and AirTran have also announced plans to merge, pending government approval.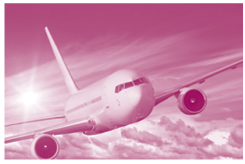 How to land the Best Fare
Regardless of which airline you choose to fly, there is no reason to pay more than you have to. And as you may have noticed if you've bought a ticket in the past year, airfares are up. Ticket prices rose about 20 percent between March 2010 and March of this ear, based on the 300 domestic routes tracked by Harrell Associates an airfare-consulting company in New York.
Work the Web. More than 70 percent of respondents booked their own flights directly on an airline's website. A smaller number, 55 percent, compared fares on other websites before they chose an airline.. For the best possible deals, cast that wider net.
While the airlines sometimes post great fares on their sites, you might be able to find lower prices elsewhere.
Start with websites that allow you to compare the deals from multiple airlines, such as Airfare watchdog , Bing, FareCompare, and Kayak.and Kayak.
Book early or late. You don't need to book more than 90 days in advance. Booking about 21 days before your trip will usually get you a good fare.
Be flexible. Shifting dates by a day or two often allows you to nab a much lower price. Tuesday, Wednesday, and Saturday are generally the cheapest days to fly.
Sign up for promo codes. If you're a member of an airline's frequent-flyer program, you can often sign up for special promotion codes, which provide discounts from 10 to 50 percent.