Commissioner Dave Jones Reminds Seniors New Annuity Protections Take Effect January 1, 2012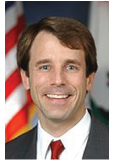 Responding to new U.S. Census data released recently indicating a rapidly-growing older population, Insurance Commissioner Dave Jones reminded consumers that new sweeping annuity protections take effect January 1, 2012.
"For far too long, seniors have been victimized by the aggressive marketing and sale of annuity products that may not be suitable for them," said Commissioner Jones. "Consumers have unwittingly bought these products not realizing that their invested funds will not be available to them, or their funds are terribly expensive to recover if they want to withdraw their money to pay for immediate expenses. This can be financially devastating to seniors on a fixed income. A new law, AB 689, sponsored by the Department, will help protect the hard-earned financial security of the growing number of older Californians."
AB 689 will require insurers to verify that an annuity purchase, replacement or exchange is reasonably suitable for the consumer based on an evaluation of the individual's age, income, liquidity needs and financial objectives, among other factors. It also requires that a consumer receive a tangible net benefit from the purchase of the annuity. The Commissioner can revoke an agent's license, impose fines, and/or order that lost funds be restored to the consumer when unsuitable annuity is sold.
Another new law, taking effect in January, will protect seniors from being persuaded to use the proceeds of a reverse mortgage to buy unsuitable insurance products. AB 793, sponsored by the Department, will stop agents and brokers – knowing a senior has just acquired a reverse mortgage – from soliciting those same funds from the individual for a non-casualty insurance product.
"A reverse mortgage should be a senior's last option when needing cash to meet an immediate need," said Commissioner Jones. "This new law will help return the concept of a reverse mortgage to its original intent and protect seniors from being sold something they simply don't need."
Commissioner Jones encourages consumers to learn more about their options by visiting the California Department of insurance web site at www.insurance.ca.gov