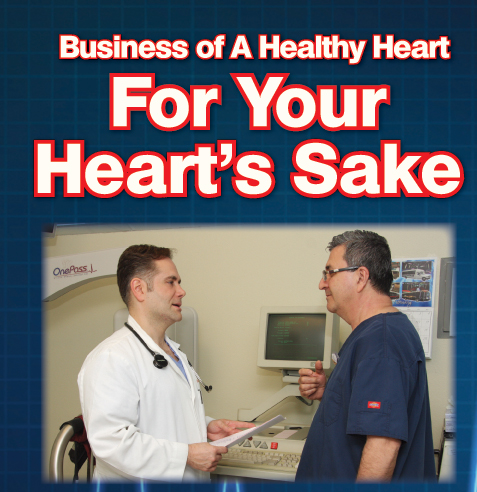 February is a time to celebrate love — love that we share with that special someone, love for our family and friends. Just as importantly, February is Heart Month. We are all reminded to pay attention to the health of our heart, that often-neglected organ which makes life possible.
Many of us take our heart for granted and don't realize that heart disease is the biggest threat to our health. The truth is that heart disease, stroke and other cardiovascular diseases are the leading causes of death in the United States, claiming more than 830,000 lives each year.
According to the American Heart Association, 80 percent of cardiac events may be prevented if we make the right choices involving diet, physical activity and abstinence from smoking.
Of course, health care plays a role, too. The San Fernando and San Gabriel Valleys are home to some remarkably sophisticated hospital-based heart centers for the prevention, diagnosis and treatment of heart disease. Here are perspectives and some "heart healthy" suggestions from the physicians who lead heart programs at seven hospitals in the area.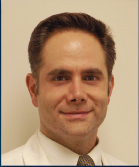 Glendale Adventist Medical Center
Keeping Your Heart Healthy
Harry Balian, M.D.
Medical Director, Cardio Interventional Procedures
Many of us have resolved to get healthier this year. Losing weight, exercising regularly, and eating better will improve your health and the health of your heart.

Heart disease is the leading cause of death in the United States for both men and women. But, a heart-healthy lifestyle can reduce your chance of ever developing heart disease. Begin with an assessment of your heart to find out if you are at risk. An early diagnosis can save your life if you do have heart problems.

The Glendale Adventist Heart & Vascular Institute is the only certified Stroke and Chest Pain Center in all of Los Angeles County. If you are at risk or have heart disease, the Heart & Vascular Institute offers comprehensive services in all aspects of cardiovascular care. For more information, visit GlendaleAdventist.com/heart.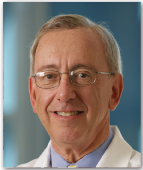 Glendale Memorial Hospital and Health Center
Santo S. Polito, M.D.
Medical Director of Cardiovascular Services
The Heart Center at Glendale Memorial Hospital is a nationally recognized cardiac program. Our team of physicians – cardiologists, interventional cardiologists, electrophysiologists, and cardiovascular surgeons – is expertly trained and experienced to treat all aspects of cardiac and vascular disease.
When it comes to heart care, request the best -- your heart is depending on it. Go to the Experts in Heart and Vascular Care. Go to Glendale Memorial.
For information or for a free physician referral, call Doctor Finder at 818-502-BEST (2378).
Visit us at: www.glendalememorialhospital.org --Like Us at: www.gmhfacebook.com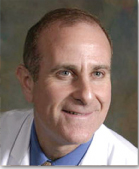 Huntington Hospital, Pasadena
Huntington Hospital Heart and Vascular Center
Fernando Roth, M. D.
Medical Director, Heart and Vascular Center
At the Huntington Hospital Heart and Vascular Center (HHHVC) we provide state-of-the-art medical and surgical care to patients with coronary artery disease, thrombosis, arrhythmias and all other conditions of the heart, including surgical procedures for the heart, chest, esophagus and lungs. Huntington Hospital utilizes a multidisciplinary team approach in which board-certified medical staff, advanced practice nurses and technologists collaborate in the management and treatment of each patient to ensure the best possible outcome is achieved.
The Heart and Vascular Center provides diagnostic and treatment services
24-hours-a-day, seven-days-a-week. A team of specialists is available on-call to provide a comprehensive level of care to individuals experiencing a myocardial infarction or other cardiac or vascular emergency. To find a cardiologist or cardiac surgeon, call the Huntington Hospital Physician Referral Line at: 800-903-9233.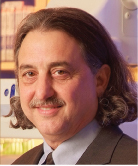 Methodist Hospital, Arcadia
Terrence Baruch, M.D.
Medical Director, Catheterization Laboratory Program
Of the one million Americans who suffer heart attacks each year, a third of these have acute ST elevation myocardial infarctions (STEMI), the most severe. STEMI is best treated with emergency angioplasty in a specialized cardiac catheterization laboratory (cath lab).
But this procedure must be done within a critical 90-minute window and is only available at those few hospitals designated as STEMI-receiving centers. When someone calls 911 and the patient's electrocardiogram (EKG) indicates a STEMI, paramedics take the patient directly to a hospital with angioplasty facilities. Methodist Hospital is one of the few approved STEMI receiving centers in Los Angeles County.
We are pleased that LA County's EMS recognizes that our team provides some of the best cardiac care in the county. Our first-class cardiac program offers specialized, advanced and compassionate care. Our chest pain team is always available through the emergency department to ensure that a patient who complains of chest pain undergoes an EKG within five minutes.
After all, when it comes to heart attack, time is muscle. For more information, visit • Methodisthospital.org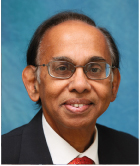 Northridge Hospital Medical Center
Cardiovascular Services
Raj Wick, M.D.
Medical Director, Cardiovascular Institute
Your heart's in the right place at Northridge Hospital Medical Center. We offer a premier Cardiovascular Center to meet the needs of patients in the greater San Fernando Valley. We are one of the first designated STEMI (Heart Attack) Receiving Centers in Los Angeles County that can rapidly identify and treat a heart attack in progress, increasing the likelihood of survival.
Hybrid on the Horizon
The first of its kind on the West Coast, Northridge Hospital will soon unveil the Hybrid Bi-plane Operating Room that combines imaging capabilities, vascular interventional procedures and surgery in one room. Traditionally, patients experiencing a blockage in their veins or arteries have imaging tests in one part of the hospital and treatment in a catheterization lab. If surgery is required, the patient is transferred to an operating room. The Hybrid Bi-plane will offer all of this in one convenient place, resulting in speed, precision and an increased likelihood of better outcomes.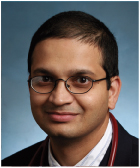 Providence St. Joseph Medical Center, Burbank
Heart Care--from Prevention and Diagnosis to Treatment and Rehabilitation
By Sachin Navare, M.D.
Chairman, Cardiology Section
The Heart & Vascular Institute at Providence Saint Joseph Medical Center (PSJMC) provides comprehensive, state-of-the-art services, including emergency care for heart attack patients, non-invasive diagnostic testing, and interventional and surgical treatment of complex cardiac conditions.
Trust your heart health to Providence Saint Joseph Medical Center. Our comprehensive screening and prevention programs, patient and family support, and educational outreach services bring innovative, comprehensive, compassionate care to our community. For more information, call 1-888-HEALING or visit www.Providence.org/saintjoseph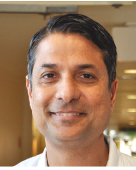 Valley Presbyterian Hospital, Van Nuys
Valley Presbyterian's Multidimensional and Comprehensive Heart Program
Munaf Shamji, M.D.
Medical Director, Cardiac Cath Lab
Valley Presbyterian Hospital's Heart Program continues to thrive under the new leadership of the hospital. The program's progressive, cutting edge technologies allow for independent distinction amongst cardiac programs of the city. Valley Presbyterian Hospital orchestrates a fully integrated system of quality health care comprised of dedicated cardiologists and allied health professionals working in concert to improve overall cardiac health and awareness.
The hospital's focus on cardiac care and prevention is exemplified in the multidimensional and comprehensive Heart Program that boasts state-of-the-art cardiac catheterization and electrophysiology labs and a high definition 64-slice CT scanner.
As we look to the future, our commitment is to assist our patients with early detection and prevention of the heart disease. The heart program enables this with advanced technologies that encompass both invasive and noninvasive modalities of providing cardiac care.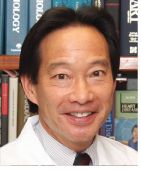 Verdugo Hills Hospital, Glendale
Supporting Heart Health in our Community
Eric Lee, M.D.
Department Chair, Cardiology
Verdugo Hills Hospital offers the latest in non-invasive diagnostics, including state-of-the-art echocardiography, stress and pharmacologic nuclear imaging. We also offer the latest generation cardiac CT as well as magnetic resonance imaging (MRI). These services are provided seven days a week as well as on an emergency basis. The technicians providing the services have been full time with Verdugo Hills Hospital for many years and have dedicated themselves to keeping up with the latest techniques and knowledge.
Therapeutically, we have state-of-the-art telemetry and monitoring and a state-of-the-art intensive care unit. We are able to provide the full range of device therapies including pacemakers, defibrillators and cardiac resynchronization therapy
Verdugo Hills Hospital is unique and special with a loyal staff who gives back to the hospital in many ways. We are a hospital whose mission is to truly serve the community for demonstrating exceptional cardiac care and achieving better outcomes for patients.