By: Stuart Waldman



Taxes, labor laws, workforce education, health care and workers' compensation insurance are regularly cited as issues critical to the operation of a business. However, a very important component for having healthy and engaged employees is often overlooked—access to child care.

In fact, quality, affordable child care can often determine whether or not a parent works at all. Reliable child care means consistent, dependable and predictable employees. When workers don't have to worry whether their children are in a safe environment, they are more focused at work. Stable child care even translates into less absenteeism, improved morale and reduced turnover.

Affordable child care makes it possible for parents to attend school. This allows for upward mobility in the job market by pursuing vocational training or a college degree, giving parents better opportunities to provide for their families and increasing the number of skilled employees in the workforce.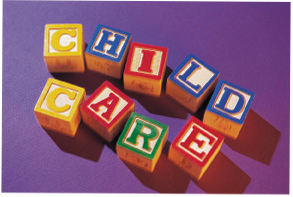 Child care does more than just support working parents; it provides children with the foundation to develop into valuable employees for the future workforce. Research shows that attending quality early learning programs has increased achievement test scores, decreased grade repetition and special education needs, and increased graduation rates.

Unfortunately, this economic generator that allows parents to earn $26.4 billion annually could see its funding slashed and faces dramatic reorganization. As many as 62,000 child care spaces across the state could be eliminated and oversight of the program would move from being under that state's educational jurisdiction to a county welfare administered system. This means that the educational resources for children would be eliminated, with a primary focus on only one small segment of the parent population—mothers who receive welfare benefits.

Additionally, the proposed cuts eliminate funding for low-income parents who are attending college. If these parents are not able to earn a degree or learn a trade, they will not be able to gain employment or earn higher wages. Skilled and well-educated employees are more than just a benefit to the workforce. They also improve the economy by paying taxes and buying goods, essentially reinvesting in the communities where they live and work.

One local organization serves more than 25,000 children, parents, child care providers and community members each month across its service area that includes the San Fernando, Santa Clarita and Antelope valleys. Child Care Resource Center (CCRC) manages 7 percent of the entire state budget related to alternative payment, and resource and referral programs.

However, the proposed state budget cuts threaten the ability of CCRC to serve its clients and the community. It has already lost more than 1,000 licensed child care providers and 130 child care centers. Not only do these closures harm important services, but they are responsible for the loss of local small businesses. CCRC is a robust local employer in its own right, supporting 500 employees who live, work and support the local economy.

It is critical for the business community to understand that child care is not just a family issue, but a valid business concern. The present state of our workforce and economy depend on children being cared for in a safe and reliable environment so that parents can perform their jobs. Our future economic vitality is also tied to effective child care, which allows parents the freedom to pursue educational advancement opportunities and gives children the necessary foundation to one day be productive members of the workforce.