Aging Services of California is proud to sponsor AB 1698 (Portantino, D-Pasadena), a bill that will allow continuing care retirement communities (CCRCs) to provide services in a private residence without that residence having to become licensed as a care facility. Under current law, providing services from a CCRC may require a senior's home to be licensed as a residential care facility for the elderly (RCFE). This interpretation has prevented nonprofit providers from offering "Continuing Care at Home" programs in California; a model of providing services in a one-stop shopping approach that brings the continuum of care and services provided at a retirement community to a senior's private residence. AB 1698 removes a barrier and provides a framework for providing Continuing Care at Home services in California. AB 1698 is identical to a bill authored by Assemblywoman Lori Saldaña (AB 1022) in 2008 that received strong bipartisan support. However, it was a victim of the budget delay standoff and was caught up in the mass veto of 127 bills by then Governor Schwarzenegger for non-policy related reasons.
"The Continuing Care at Home model has been successful on the east coast for many years," said Joanne Handy, President & CEO of Aging Services of California. "Continuing Care at Home eliminates a major expense of delivering care – the upkeep and maintenance of a facility. This type of service delivery model is ideal for the middle income senior who chooses not to move into a traditional CCRC, while still offering the most appealing component of the CCRC model - the full continuum of care."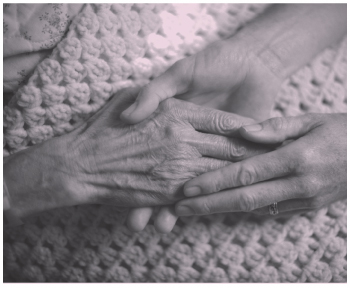 Continuing Care at Home is a private-pay model that does not involve any public funds. It is a home-based continuing care program that provides a wide array of services, including: home maintenance, home care, assisted living, nursing home and more. AB 1698 also includes disclosure requirements to CCRC residents to ensure transparency and disclosure of the impact of Continuing Care at Home programs on the operation of the campus-based community.
As Baby Boomers begin to reach their retirement years, it is important that the state move to meet this demand by encouraging innovative programs such as Continuing Care at Home. This model of care promotes aging in place by allowing seniors to stay in their homes as long as possible. Clients have access to the full continuum of long-term care services, which are professionally managed by the same credentialed and licensed staff as those living in the CCRC. AB 1698 does not exempt CCRCs from any licensing laws, rather it clarifies that services provided in a senior's residence are not subject to regulation as a care facility.

Other providers of Continuing Care at Home include: Cadbury at Home, affiliated with Cadbury at Cherry Hill (NJ), Longwood at Home, affiliated with Presbyterian SeniorCare (PA), and Alexian Brothers Senior Ministries' Live at Home Program (TN).

For more information on Continuing Care at Home or Aging Services of California, please contact Eric Dowdy (edowdy@aging.org) at (916) 469-3376.
Aging Services of California is the state's leading advocate for quality, nonprofit senior living. For more information, visit www.aging.org.