Financial safety is a key concern for everyone, including seniors. Around tax season there is a heightened threat to financial safety when it comes to identity theft, which tends to increase as individuals plan for and look for help in preparing taxes. America's seniors have built more wealth and have higher credit limits than younger people yet they're less likely to guard their identity and to report a case of identity theft. Identity thieves know this and take advantage of it. Cranbrook Senior Living reminds seniors to take the time now to review measures to help avoid identity theft.

"Seniors should be especially careful about protecting their identities. Personal information like checks, credit cards, Social Security Numbers, Medicare cards, and mail should be guarded closely," said Kathy Brown for Cranbrook Senior Living.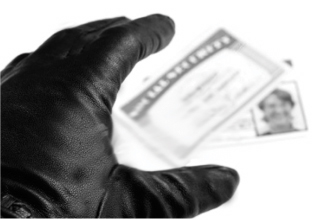 Checks, credit cards and Social Security numbers remain top targets especially for seniors. Here are some tips in protecting your information:

Checks

• Use your initials and last name when ordering printed checks. A check forger won't know how you sign your checks, but your bank will.
• Do not have your home phone number or Social Security number printed on your checks.
• Order new checks from your bank and pick them up at the bank, rather than having them sent to your home mailbox.

Credit cards

• When paying credit card bills, write only the last four digits of the account number in the check memo line.
• Do not sign the back of your credit card. Instead write, "Photo ID required."
• Photocopy both sides of your driver's license, credit cards and other important contents of your wallet. In the event it is stolen, you'll know exactly what is missing.
• Keep a list of your credit card numbers and their toll-free customer service numbers so you can cancel cards quickly if lost or stolen.
Social Security Number
• Do not carry your Social Security card in your wallet. Memorize the number and put the original card in a safe place.
• If you believe your Social Security number has been compromised, contact the Social Security Administration fraud line 800-269-0271.

PINs and Passwords

• Do not write your PIN on the back of the card or on anything else in your wallet.
• Use different PINs for each debit and credit card. If you have too many to remember, consider reducing the number of cards you carry in your wallet.
• Do not use easily available information, like your birth date, phone number or part of your Social Security number, for PINS and passwords.

Mail and Trash

• Use post office collection boxes for outgoing mail, rather than your home mail box.
• Shred any trash that may contain personal information, including charge receipts, credit applications, insurance forms, medical statements, checks and bank statements, expired credit and debit cards and direct mail credit offers.
• You can opt not to receive direct mail credit offers by calling 888-567-8688.

If you suspect identity theft immediately start by filing a police report and contact one of the national credit reporting organizations to have a fraud alert placed on your name and Social Security number: Equifax 800-525-6285, Experian 888-397-3742, Trans Union 800-680-7289.
Cranbrook provides the finest in Assisted living and Memory Care options for residents. Located in the heart of Orange County in Tustin,. For more information call 714-460-9901 or visit www.cranbrookseniorlving.com.