By: Richard King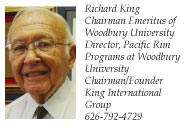 Ever since 911, we have become obsessed with transportation security, and rightly so. We see evidence in airports, cities, police protection and in our personal life styles. But this is not just a trend in the US. It is a global phenomenon, including China. In this article I would like to explore the differences and similarities between the aspects of transportation security in the US and China.
First let's focus on airline and airport security in China. The Civil Aviation Administration of China is responsible for airport and airline security.
Recently, the CAAC raised security levels at Chinese airports. Passengers are now asked to remove shoes and belts, and more luggages are being opened. Similar security measures were put in place during the 2008 Olympic Games and Beijing and the World Expo in Shanghai. The adoption of stricter checks causes problems at the Beijing International Airport with many arguments and scuffles breaking out among passengers having to wait a long time to get through security checks. "The longest journey in the world is from the security check point to the boarding gate and the most painful thing in the world is that you've finished the journey but the plane door has closed", one passenger complained on his blog. Passengers said that it took more than an hour to get through security and more than half of the passengers had their luggage opened.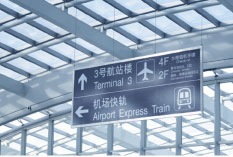 At the Chinese international airports, passengers are now asked to arrive more than three hours before departure time. Recently, the University of Pennsylvania did a comparison on Chinese airport security and Chicago O'Hare security: Chinese airport security: (1) X-ray carryon baggage. (2) Computer separate. (3) Walk through metal detector. (4) Use wand to check pockets, legs, etc. (5) Shoes stay on (!!), but the passenger stands up on a low platform that X-rays the soles of their feet. The total time is about one minute from the time you put your bags on the conveyor belt. Chicago O'Hare Security: (1) X-ray carryon baggage. (2) Computer separate and out of case. (3) Walk through metal detector. (4) Everything out of pockets. (5) Belt off. (6) Shoes off. (7) Full body X-ray; hands above head takes about 5 seconds at least. (8) Pat down by hand. The total time is about five –even minutes from the time you put your bags on the conveyor belt until you get everything back together.
In addition to airline security, China has a long history of the need for improved security in rails and vehicles. Due to the lack of security in the past there have been many incidents of accidents due to poor maintenance, regulation and enforcement. Though transportation security and safety have improved, there are still numerous problems within the Chinese transportation security infrastructure: several recent train accidents, numerous bus fires and bus accidents, and other vehicle accidents due to lack of security on the Chinese highways.
Police security in China is divided into five divisions of the Chinese police system. This includes the public security police, which is the main police force in China, and comprises more than 85% of Chinese policemen. A second division is the State Security Police. This police force is responsible for foreign espionage, sabotage, etc. Another police force in China that should be mentioned is the Armed Police. Their main duty is to control the boarders and protect VIPs and foreign embassies and consulates. Another division of the police force is the patrol police. Their main function is to patrol the streets to prevent crime, to give direction to tourists, and help young people and handicapped people.
As China becomes a global superpower, it has placed a high priority on transportation security – not only for the safety of foreigners but for its own citizens. One of its challenges is to provide adequate security on a consistent basis, not only for its major urban areas, but for the whole country.