By: Linda LaZar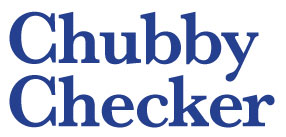 Dick Clark once said, "The three most important things that ever happened in the music industry are Elvis Presley, The Beatles, and Chubby Checker." Dick Clark recognized Checker's impact, and his words speak volumes.

In the context of pop culture, it's difficult to imagine the music and dance world without Chubby Checker's influence. He changed the dance floor in a pivotal way. His influence transcends music; it played a role in the transformation of our culture. His dance, The Twist, revolutionized movement on the dance floor. It inspired the way audiences expressed their reaction to music in a public arena. When Checker introduced The Twist, it meant that people no longer settled for swaying back and forth to the rhythm of the music. The Twist invited people to dance untethered, to express themselves, to unleash their individual reaction to the music in a visceral and creative way.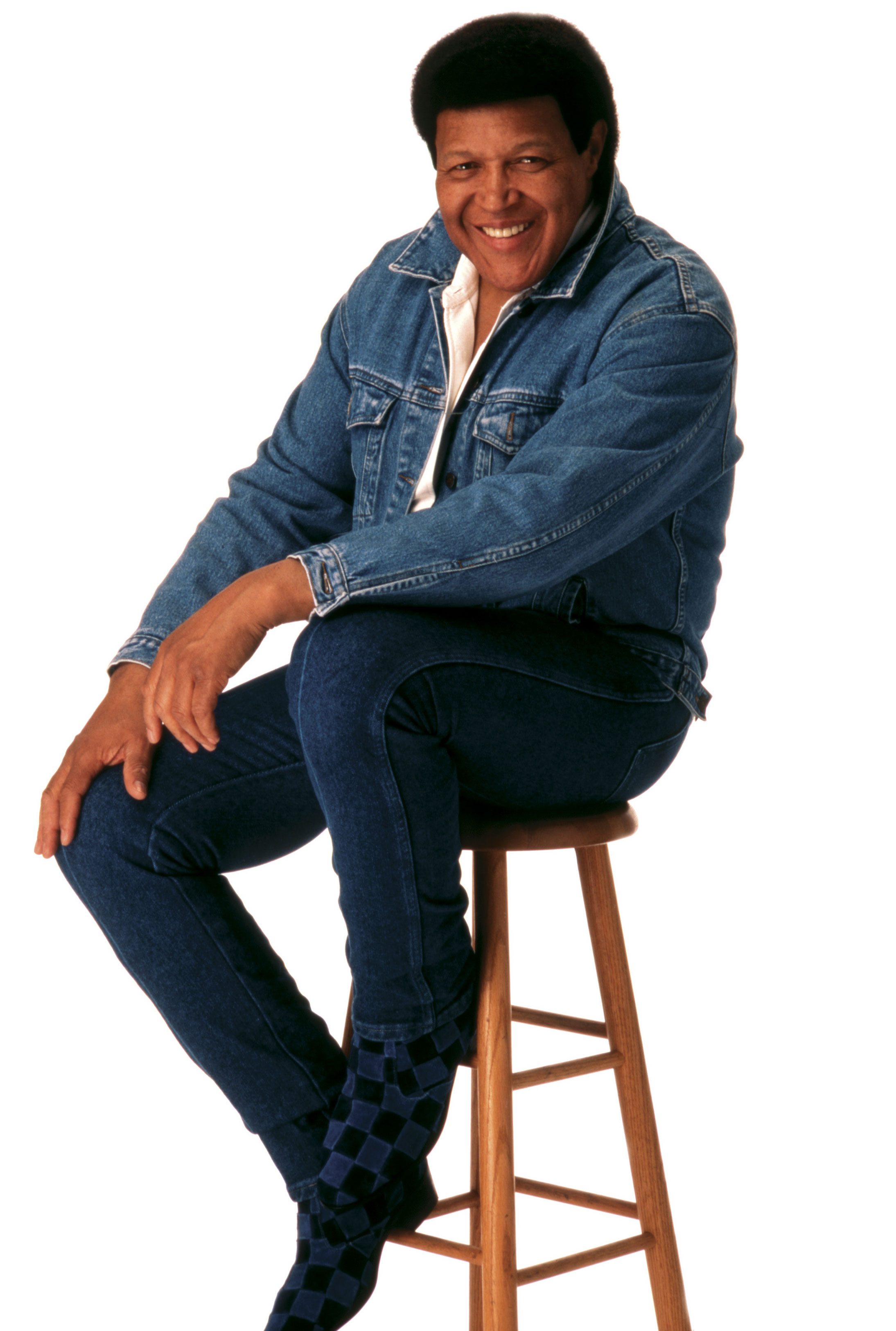 Checker began to make his mark in music with an appearance on American Bandstand in 1960 singing his interpretation of Hank Ballard's song, "The Twist." It was then that Checker introduced his unique dance to a national audience. He said The Twist was a collaboration; kids from the inner city put their moves to the lyrics of the song, and his team choreographed a formula. "You move as if you're putting out a cigarette with both feet," Checker said. "Then you move your arms as if you just stepped out of the shower stretching a towel behind you, drying off your butt to the beat of the music."

Checker says it was Dick Clark who suggested that he sing "The Twist." Checker's music career didn't begin there, however. Chubby Checker was born Ernest Evans in Spring Gulley, South Carolina on October 3, 1941. His father was a tobacco farmer, and his family moved to Philadelphia when he was a child. At eight years old, Checker sang in his neighborhood with a harmony group. Later, in high school, he learned to play the piano. He entertained classmates with songs made popular by Jerry Lee Lewis, Elvis Presley, and Fats Domino.

He was employed at a produce market when he found his big break in music. His produce boss gave him the nickname "Chubby," and the store's owner, Henry Colt, was so impressed by Checker's impromptu performances for customers that he and his friend Karl Mann arranged a private recording for American Bandstand's host Dick Clark. It was Clark's wife, Barbara, who suggested adding "Checker" to his stage name.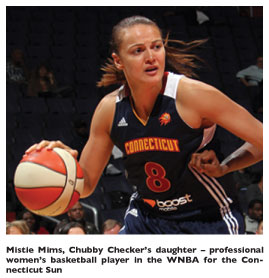 In 1964, Chubby Checker married Dutch fashion model Catharina Lodders, who won Miss World in 1962. In 1983, Checker fathered a daughter, Mistie Mims, with Pam Bass. Mistie played for Duke University and currently plays professional women's basketball in the WNBA for the Connecticut Sun. "Mistie is a smart, smart, smart girl," Checker said. "She calls me up, we talk, and I try not to irritate her." Checker and his wife Catharina continue to live in their longtime Chester Canyon, Pennsylvania home.

Chubby Checker introduced many pop dances over the decades, including The Pony, The Fly, The Shake, The Hucklebuck, and more. His career is laced with honors and legacies: he has had 36 hit records; he is the only artist who twice had a single record go #1; and according to Billboard magazine, he had the #1 single for the entire 1960s decade. In 2008, Billboard named Chubby Checker's version of "The Twist" the biggest chart hit of all time—which took into consideration every record that made the charts between 1958 and 2008. Additionally, Checker was awarded the first platinum single; the first Grammy for Rock music; and has sold 250,000,000 records over the course of his career.

In 2009, Checker recorded a public service announcement for the Social Security Administration to help launch a new campaign to promote changes in Medicare law. Checker encourages Americans on Medicare to apply for Extra Help, "A new 'twist' in the law makes it easier than ever to save on your prescription drug plan costs."

In addition to his music career, Checker has a new line of snack foods that he enjoys inventing and promoting. In his spare time, Checker enjoys washing and waxing unique automobiles that he collected over the years, including an Expedition, a "dolled up" Porsche and a "Benz," and his '86 tour bus named "The Checkerlicious Express." Checker loves dogs, and for many years, showed Great Danes and Harlequins. They even traveled with him on his tour bus.

In recent years, Checker had a #1 single on Billboard's dance chart with "Knock Down the Walls." The single also made the top 30 on the Adult Contemporary chart. At age 70, Checker looks and performs as great as ever—he is a rare breed. He steps on stage and exudes that same charisma that began on the streets of Philly over 60 years ago. He humbly says, "I'm just a servant, I am the dance floor."

Chubby Checker has been on a continuous world tour since 1959, and still maintains a full schedule of concert performances and personal appearances. Inexplicably, we seldom have the opportunity to see him on TV or in film, but his "Twist" was recently featured in the films The Help and Spiderman; and he recently performed on the Daytime Emmy Awards and Dancing with the Stars.

Checker will perform in southern California on Oct. 3 in Victorville; and Oct. 5 in El Cajon (see a full schedule on his Web site at ChubbyChecker.com). If you'd like to practice your Twist, you can find many Chubby Checker videos on his Web site and on YouTube.com.