Eastbound commuters on the Foothill (210) Freeway have watched the 584-foot Gold Line Bridge gradually take shape over the past year.

With the last wooden support platform gone and next month's installation of concrete "reeds" rising from the giant concrete baskets, construction will end on the most visible part of the 11.5-mile light rail extension project.

The reeds and other final details on the $18.6-million bridge, including lighting and landscaping, will be completed next month, said Habib Balian, CEO of the Metro Gold Line Foothill Extension Construction Authority.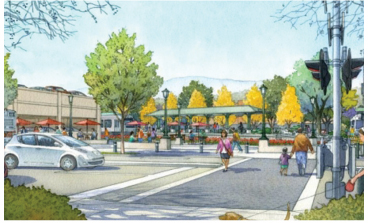 "I think it's fantastic, it's exactly what we wanted," Balian said of the bridge project. "We wanted it to be unique - you won't see any project like this anywhere in Los Angeles County or the country.

It's what we envisioned: a stand-alone piece of art that's also a functional, important bridge that links the right-of-way running parallel to the freeway to the historic railroad right-of-way" through Arcadia.

The bridge is "just one element" of the $1.2 billion project, Balian said. "There's still three years' worth of work" on the 11.5-mile eastward extension through Arcadia, Monrovia, Duarte, Irwindale and Azusa.

A video highlighting Leicester's design sketchbook for the project is on display as part of Pasadena's Art Center College of Design's "Pages" Exhibition, which runs through Jan. 13. It can be seen at http://youtu.be/Pknm65iR5Rg