By: Paul L. Williams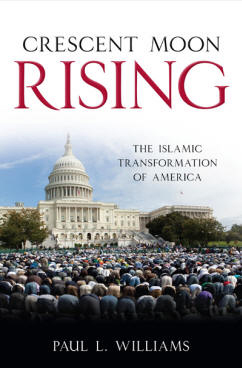 In Crescent Moon Rising, journalist Paul L. Williams examines the phenomenal rise of Islam in the United States and discusses its implications.

In the first half of the book, the author traces the beginnings of Islam in this country, in particular the rise and influence of the Nation of Islam among African Americans. He emphasizes the impact of the 1965 Hart-Cellar Act, which abolished national-origin quotas and led to successive waves of Muslim immigrants, who entered this country from Palestine, Kuwait, Iraq, Southeast Asia, Africa, Turkey and other parts of the world.

In the second half, Williams considers statistical studies of American Muslims regarding age groups, family size, professional affiliations, annual income, and religious and political commitments. He also addresses a number of disturbing concerns about some aspects of the Muslim presence in America. These include: the connections between many American mosques with Saudi benefactors who promote an ultra-orthodox, anti-Western agenda; the existence of Muslim paramilitary training grounds recruiting ex-convicts; and the ties of even self-described moderate Muslim spokespersons with more politically radical elements.

Informative and at times controversial, Crescent Moon Rising clearly shows that Islam will be a force to reckon with for some time in America.