By: Rebecca Mikkelsen



As we begin the New Year and our economy continues to inch toward recovery, we turn our attention to some of the segments underpinning the economy of the Los Angeles County, San Fernando and San Gabriel Valleys: transportation infrastructure, health care, real estate and the economic development that supports our region. What plans do leaders of these sectors have to help improve the quality of life in our community, generate jobs in our region and buoy local businesses? We think their responses will interest you. Except for minor edits for clarity, the offerings that follow are the presentations of the writers.



Los Angeles County Metropolitan Transportation Authority
Michael D. Antonovich
Chairman MTA
Los Angeles County Supervisor, Fifth District

To solve its transportation problems, Los Angeles County needs to adopt a regional approach that serves all parts of the County and its 88 cities and 134 unincorporated communities. The regional approach connects regional airports to surface transportation, coordinates and upgrades the regional rail system, improves the goods movement network, and fosters public-private partnerships.

The Southern California region is home to multiple airports that serve the national air traffic market. Unlike most major metropolitan areas in the United States, our airports are disconnected from regional rail, thus creating unnecessary traffic congestion and air pollution as a result of uncoordinated regional air traffic.

We need to connect the Gold Line Foothill Extension and Metrolink to the Ontario Airport, the Crenshaw/LAX Line into the main terminals of Los Angeles International Airport with a rail circulator, and the Gold, Red, Orange and Metrolink Antelope Valley Line to Bob Hope Airport. The Metropolitan Transportation Authority (MTA) is now working with the Federal Aviation Administration, the Southern California Association of Governments (SCAG), our regional airport authorities and Los Angeles World Airports to close these gaps.

The San Gabriel Valley Council of Governments, MTA and SCAG have all approved my plan to study the Metrolink corridors that serve the San Gabriel Valley. This study will identify upgrades to allow Metrolink trains to run safely at speeds up to 110 miles per hour – the Federal Railroad Administration's standard for high speed rail—by building grade separations, double tracking and straightening track. A higher speed Metrolink system connecting the Inland Empire to and through the San Gabriel Valley will remove long-distance commute congestion on the 10, 210 and 60 freeways by providing a superior transit alternative.

While construction of the Foothill Extension to Azusa is under way, we have to address the funding gap that prevents us from extending the Foothill Gold Line to Claremont. On the south side of the San Gabriel Valley, we need to accelerate the construction of the Gold Line eastside extension to South El Monte to bring light rail to this underserved portion of Los Angeles County. Working together, we can accomplish these goals.



Metro Gold Line Foothill Extension Construction Authority
Habib Balian
CEO

This past year saw great progress in the Construction Authority's efforts to connect Los Angeles, the San Gabriel Valley and Inland Empire by light rail.
The Foothill Extension from Pasadena to Azusa is well on its way to completion, and the Azusa to Montclair segment is moving forward as well. Both projects will take important steps in 2013, and overseeing the work is my team of talented staff and consultants at the Construction Authority.

Just a few weeks ago, we celebrated completion of the first of three design-build contracts for the Pasadena to Azusa segment – the Gold Line Bridge. The on-time, on-budget completion of the $18.6 million Gold Line Bridge is a major milestone for the project, allowing the light rail extension project to remain on schedule.

The design concept for the Gold Line Bridge, envisioned by award-winning public artist Andrew Leicester, pays tribute to the indigineous peoples and wildlife of the San Gabriel Valley and the oversize roadside attractions of nearby Route 66. The bridge was designed and built by Skanska USA, whose craftsmanship and attention to detail over the last few years of construction has resulted in the bridge exceeding our expectations. It is truly a work of art, and a new Gateway for the San Gabriel Valley.

In 2013, construction of the Pasadena to Azusa light rail extension will be well underway. The design-builder, Foothill Transit Constructors (FTC), continues to progress on-schedule - finalizing design packages and beginning construction throughout the 11.5-mile alignment. Working closely with the Construction Authority, our corridor cities, and numerous other agencies, FTC took the design from 30% to nearly 100% for most elements of the project in 2012. They will finalize all design packages early this year, as well as progress through construction on the 24-acre, $160 million Gold Line Operations Campus, being built in Monrovia. Construction will begin in earnest in 2013, a true sign that light rail will soon be arriving in Arcadia, Monrovia, Duarte, Irwindale and Azusa.

In 2013, the Construction Authority will also be completing environmental certification for the 12.5-mile Azusa to Montclair segment. Following this important step, the Construction Authority plans to begin advanced engineering for the project as we seek funding to construct this next segment of the line.

Of course, this progress means meaningful jobs for men and women in the area. During construction of the Pasadena to Azusa segment alone, we anticipate generating nearly 7,000 jobs and $1 billion of economic output for the region. For information: www.metrogoldline.org.




Alameda Corridor-East Construction Authority
The Hon. David R. Gutierrez
Chairman Councilman, City of San Gabriel

In 2013, the Alameda Corridor-East Construction Authority (ACE) will launch into the busiest period ever in its 15-year history of building roadway-railroad grade separation projects in the San Gabriel Valley, with three projects simultaneously in construction and five projects in design. Grade separations, which separate the roadway from the railroad, eliminate traffic chokepoints at crossings, reduce vehicle emissions and train noise, increase safety and help mitigate the impact of goods movement in Southern California, the nation's leading trade gateway.

The three major projects starting construction are located at Baldwin Avenue in El Monte, at Nogales Street near State Route 60 and ACE's single largest project, the San Gabriel Trench project. Of the projects in design, ACE is working to award construction contracts before the close of 2013 for projects located at Fairway Drive near State Route 60 and at Puente Avenue near Valley Boulevard. Design will continue for three grade separation projects at Fullerton Road near State Route 60, at Hamilton Boulevard in Pomona and at Durfee Avenue in Pico Rivera. A fourth project at Fairway Drive near Valley Boulevard on the border of the Cities of Industry and Walnut can be advanced into preliminary design next year if Union Pacific Railroad concurrence is secured.

With the support of our federal, state, county and local representatives, ACE has successfully secured more than $1.5 billion in funding commitments. We are fortunate to have the strong support of our legislators and funding partners, many of whom joined us for a groundbreaking ceremony in November to kick off construction of the San Gabriel Trench, a concrete-walled structure reaching 30 feet deep and 1.4 miles long. Bridges spanning the railroad trench will be constructed at four street crossings in the City of San Gabriel which are used daily by nearly 90,000 motorists. Once completed in about four years, motorists, emergency responders, students on their way to school and others will no longer need to wait for trains to pass.
As we look to a new year of challenges and opportunities, we thank you for your interest in and support for the ACE projects. For more information about the ACE projects, please visit www.theaceproject.org or call (888) ACE-1426.



San Gabriel Valley
Fran Inman
Senior Vice President, Corporate Development,
Majestic Realty

Looking forward to 2013, we remain hopeful that our very fragile economic recovery will pick up a little momentum. The fall was filled with uncertainty and most businesses held back making major investments. It seems that it has been one thing after another with the contentious elections season, the European fiscal crises, the recent port strike and news of another potential labor strike on the East Coast. All of this is taking place while our local jurisdictions try to figure x adequate investments in infrastructure.

Proudly, our Majestic Realty Foundation continues to work with our community partners to help build stronger communities in the San Gabriel Valley. With offices and properties across the United States, this valley is still home. Contact Information: www.majesticrealty.com



Hospital Association of Southern California
James Lott
Executive Vice President, Policy Development and Communications

Every hospital will not be successful under health care reform because at least 10 percent of existing capacity will no longer be needed or supported financially. Radical change and major financial investment are required by hospitals, as inpatient volumes fall as the result of better care coordination, fewer readmissions, more outpatient work and improved quality. For example, new comprehensive chronic disease management and post-acute care strategies will help people stay at home longer, perhaps for their lifetime, whereas before those at-risk and elderly populations consumed many admissions and inpatient days.

Payments to hospitals for the work they perform will flatten out and possibly go down in real dollars. The overall economy and job situation may improve, but hospitals will not be carried along with a rising economic tide and thrown a financial life ring the same way other businesses anticipate. Insurance coverage may improve under national reform, but Medicare, Medi-Cal and commercial payers will ratchet down payments and expanded managed care enrollment will wipe out any relief realized from reductions in bad debt and charity care.
The blinders are coming off consumers and payers in terms of hospital quality and patient safety. Unexplained variance will not be tolerated. It's no longer a conversation-stopper to say, "Our patients are sicker" because risk adjusting methodologies are getting too good. So, being successful will hinge on a hospital's quality and patient safety outcomes at least as much as its cost structure or market share. All the new revenue models - bundling, gain sharing, value-based purchasing - are driven by quality and patient safety metrics.

Given this forecast, business as usual simply won't cut it. Hospitals must fundamentally change their operations, including how and by whom care is delivered, and create a new level of permanent cost and quality efficiencies. The fact that hospitals have survived bad times before without a big upheaval is no guarantee in the future. This is no time for smugness over past success; a strategy based on hope that we'll weather the storm and things will get back to normal is a losing strategy. This is not a temporary situation. Indeed, this is the new normal.
For information visit: www.hasc.org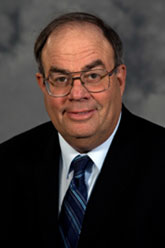 Bob Hope Airport
Dan Feger
Executive Director

The Airport is now engaged in a marketing and community outreach program to remind San Fernando Valley and North County residents to take a good look at Bob Hope Airport, and to make it their regional choice for their travel in 2013. Our passengers love the airport because it's close, convenient and comfortable, and with long-term construction under way along the San Diego Freeway and peak hour traffic loads at LAX, Bob Hope Airport is even closer, more convenient and more comfortable than ever! You can reach a lot more destinations than just the West Coast and save time and hassle in the bargain.

Burbank Bob Hope Airport will face challenges in 2013 dominated by the slow growth in the economy and its impact on both air travelers and the airlines that serve them. However, the year will also be noteworthy for improvements now under construction that will bring immediate and long-term benefits to airport patrons and the public at large in our region.
The biggest facility change coming up in 2013 is the $9 million Common Use Passenger Processing System (CUPPS) now under construction. By summer new digital infrastructure will give passengers even smoother check-in, plus up-to-the-minute flight status and baggage claim information.

The Airport's pursuit of improved public transportation links is moving forward with a multi-modal ground access study of future rail and express bus service options, and construction a $112 million Regional Intermodal Transportation Center scheduled to open in 2014.
The Airport and the Metropolitan Transportation Authority have combined resources to design a new Metrolink station at Hollywood Way and San Fernando Road that could break ground before year-end and will give the Antelope Valley Line a direct airport stop.
Lastly, the combined City of Burbank and Airport Authority public outreach aimed at building consensus for the Airport's future will move forward this year.
For in formation visit: www.burbankairport.com