By: Stuart Waldman



One of the most important benefits of joining the Valley Industry and Commerce Association (VICA) is the many opportunities to meet face-to-face with local, state and federal policymakers.

VICA members travel to Sacramento once a month when the State Legislature is in session, and every year VICA members travel to Washington, D.C. with other regional business groups on a trip called Destination D.C.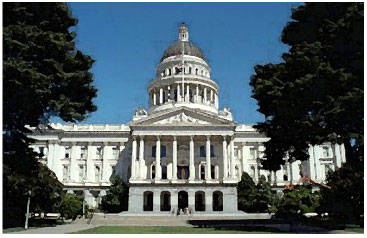 These trips give our members a chance to sit down with policymakers and their staff to discuss the issues that affect their businesses. Sometimes a meeting with VICA members is the first time a legislator gets to really pause and focus on a specific bill. So when a VICA member, whose business is directly affected by a bill, explains these effects to a legislator, he or she listens.

On the state level, VICA maintains a consistent presence in Sacramento, presenting its legislative priorities and positions to policymakers every month. In the two months since all bills have been introduced, VICA has met with state legislators about its support for a ban on single-use plastic bags and expanding film and TV tax credits as well as its opposition to a self-employment assistance program and minimum wage increases.

Ross Pendergraft, executive vice president of USI of Southern California Insurance Services, Inc., attended the March 19 Sacramento trip so that he could tell legislators how his business would be negatively affected by Senate Bill 161. The legislation severely restricts ability of small employers in California to self-insure for health care coverage by unreasonably changing the limits and requirements of stop-loss policies, which pay the employees' medical bills after the employer has paid a certain predetermined amount.

Pendergraft had the chance to directly tell legislators how, for the small employers he works with, taking on $95,000 of risk per person as a result of SB 161 would effectively eliminate self-insurance as an option for California small businesses and destroy the stop-loss insurance market.

He is just one of the more than 100 VICA members that realize the positive impact the advocacy trips can have on their business.

VICA, along with delegates from 15 area organizations, traveled to Washington D.C., in March for the annual Destination D.C. trip. The VICA delegation sat down with Senator Dianne Feinstein, Senator Barbara Boxer, New York Senator Chuck Schumer, Majority Whip Rep. Kevin McCarthy, and U.S. Secretary of Health and Human Services Kathleen Sebelius. Members discussed the effects of health care reform on small businesses with Sebelius, and spoke with Boxer about sequestration's impact on California and comprehensive immigration reform. The VICA delegates also had the opportunity to lunch with Rep. Brad Sherman.

On May 21-22 VICA will take its annual two-day advocacy trip to Sacramento. Participants will attend a reception and dinner with policymakers on Tuesday and enjoy breakfast with Gov. Jerry Brown on Wednesday, followed by a full day of advocacy meetings with legislators and their staff.

While VICA works hard to mobilize businesses and key stakeholders in the Valley, advocacy trips to Sacramento and D.C. are the most effective way to bring our message to the forefront of those actually crafting policies that impact the economic health of the greater San Fernando Valley.