By: John Howard



La Quinta, a city of about 38,000, owes $41 million in loans it obtained since the 1980s from its now-abolished redevelopment agency. The $41 million, Spevacek said, comes from three chunks — $20 million in a 1980s-era loan, a $10 million loan several years ago and another loan to assist the city in the purchase of a 20-acre parcel.

Two years after the agencies were abolished and 16 months after the state Supreme Court upheld the decision, the reverberations from the landmark action continue. The agencies handled about $5 billion annually and Brown hoped to tap about $1.7 billion for schools and other services.

The court actually went further than Brown's original plan, which abolished the agencies but allowed them to stay in existence if they paid fees to the state. That option was rejected by the courts, with the result that the agencies wound up getting eliminated entirely. Efforts to resuscitate them thus far have failed.

But while the issue of the legality of abolishing the agencies essentially has been settled, the division of funds that stemmed from their operations remains in lively dispute across the state.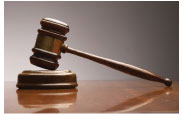 Local entities — the so-called "successor agencies" — that handle those revenues now often are in conflict with the state, which mainly uses the funds to meet education costs ordered by voter-approved Proposition 98.

Indeed, the fundamental beneficiary of abolishing the agencies was not the state but the schools, which receive tax revenues.

"It's not 'owed to the state.' The state is not taking the property tax and putting it into a bank account up here. It (the tax revenue) stays local to the extent that it benefits the Prop. 98 side," said Finance Department spokesman H.D. Palmer. Proposition 98, approved in 1988, guarantees public schools a level of funding year-to-year.

Across the state, 20 local entities, mostly cities — including five in L.A. County alone — are overdue in remitting low-income housing money to their county controllers, according to the Finance Department site. Of the total $217 million required, the cities and counties came up shy by about $150 million.

Several cities remain on the hook for the full amount, the largest of which is Santa Ana, which owes nearly $35 million, and Ontario, which owes $21.7 million. Both are embroiled in disputes with the state.

Redevelopment agencies have been a fact of life in California since 1945, and their popularity increased after 1978, when California voters approved the property tax-cutting Proposition 13.

But while the cities saw benefits in redevelopment agencies' ability to develop property and cut blight, the counties were skeptical, complaining that in some cases redevelopment funds were diverted to projects that had little to with eliminating blight.

"Counties believe that redevelopment is, and can continue to be, a useful tool in combating economic and physical blight in California communities," the counties' Sacramento trade association said. "However, counties also recognize that reforms to redevelopment law are needed to ensure that a balance exists between revitalizing blighted areas, protecting private property, and ensuring that counties can continue providing important local programs and services to our citizens."

The state Supreme Court was more than skeptical.

"Proposition 13 created a kind of shell game among local government agencies for property tax funds,' wrote Justice Kathryn Mickle Werdegar, quoting a planning pamphlet. "'The only way to obtain more funds was to take them from another agency. Redevelopment proved to be one of the most powerful mechanisms for gaining an advantage in the shell game.'"

Local agencies have filed scores of lawsuits — at least 81 by one count, with more than five dozen still active — challenging pieces of the law governing specific projects and the distribution of funds. The suits have been filed in Sacramento Superior Court, as required by the state law that abolished the agencies. The challenges run the gamut from funding for housing, water and school facilities to a sports stadium in Santa Clara. Dozens of cities in virtually every geographic region of the state are involved in litigation.

The law allows state finance officials "to make ad hoc determinations without any meaningful appeal process," said League Executive Director Chris McKenzie, including the power to adjust the amounts owed, decide whether a local agency has the resources to make a payment and give the locals direction on managing their assets, among other things.

The state, he said, "unconstitutionally delegated legislative authority to the Department of Finance" and "puts the property and sales tax revenues of cities at risk at a time of great fiscal uncertainty. These are the same funds cities use to provide vital public safety and other city services."

California cities were "undoubtedly unhappy" when the redevelopment agencies were abolished, the Brown administration said in response to the cities' lawsuit, but at the end of the day the cities are simply making "attempts to put up roadblocks to the dissolution process and allow redevelopment to continue in perpetuity."

Source: PublicCEO.com. For more information: www.capitolweekly.net