Employer-based coverage is the leading source of health insurance in California as well as nationally. An updated report of selected findings from the 2012 California Employer Health Benefits Survey provides a snapshot of the employer-based coverage landscape in the lead-up to implementation of the Affordable Care Act (ACA) in 2014.

The percentage of employers reporting that they offer coverage continues its decline, with only 60% now offering insurance to employees. More than one-third of surveyed firms say they are increasing the premium cost to workers in the coming year, and almost one-fourth plan to increase employees' deductibles.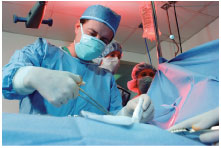 Key findings include:

The proportion of California employers offering coverage declined significantly over the last decade, from 71% in 2002 to 60% in 2012.

Higher offering rates are associated with larger firms, firms with higher wages, and firms with fewer part-time workers.

Since 2002, premiums in California rose by 169.7%, more than five times the 31.5% increase in the state's overall inflation rate.

Average monthly premiums for single coverage in California were $545 in 2012, compared to $ 468 nationally. For family coverage, monthly premiums were $1,386 in California and $1,312 nationally.

More than one-quarter of workers in small firms had a deductible of $1,000 or more for single coverage in 2012, up from just 7% in 2006. In large firms, only 8% had a deductible of $1,000 or more.

Twenty-one percent of California firms reported that they increased workers' share of the premium in the preceding year, while 17% reduced benefits or increased cost-sharing.

Due to a delay in getting the data, this survey report has been condensed. A comprehensive version of the 2013 survey will be released in December.

This report is published as part of the CHCF's California Health Care Almanac, an online clearinghouse for key data and analysis examining California's health care marketplace. For information visit at www.chcf.org/almanac.