By: Angela Amirkhanian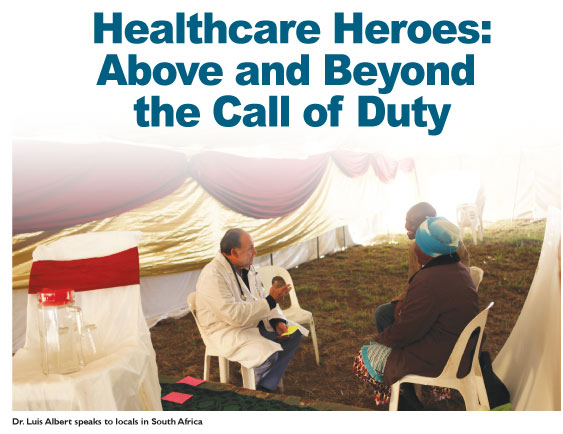 Hero: an individual of distinguished courage or ability, admired for his/her brave deeds and noble qualities. The following individuals represent the region's hospitals, exemplify and surpass the definition of hero with their endless commitment to serve patients and the community's needs. Business Life Magazine salutes our Healthcare Heroes!

Dr. Luis Albert, MD
Physician Glendale Adventist Medical Center

To show compassion through serving and healing is second nature for Luis Albert, MD, a physician at Glendale Adventist Medical Center, who has been practicing in Glendale for 45 years. A Seventh-day Adventist and dedicated missionary, Dr. Albert serves to provide medical care and health education in developing countries.

Dr. Albert has been on a medical mission to the Philippines three times. During his trips, he administered medication, performed check-ups and procedures, and educated individuals of all ages on healthy living and eating.

In 2011, Dr. Albert joined Maranatha Ministries on a mission to India. He spent two weeks treating patients for various illnesses, including parasites and malnutrition. He also helped build a high school to provide children access to education.

Dr. Albert is involved with various local community organizations including Brothers Helpers. On a weekly basis, you will find Dr. Albert feeding the homeless. Every day 300 -400 people are fed warm, healthy meals.

More recently, in July 2012, Dr. Albert traveled to South Africa with Quiet Hour Ministries. "I like to help those in need and serve communities for a better future. As a physician, I enjoy providing medical care," said Dr. Albert. He continued, "One out of ten males in South Africa is HIV positive. I traveled to Africa to provide medical education and increase awareness about the risks of HIV."


Rosalind Grushkin
Social Worker Children's Hospital Los Angeles

As a social worker at Children's Hospital Los Angeles, Rosalind Grushkin, Director of the Holidays from the Heart program, sees families in need on a daily basis. Over the past 20 years, Holidays from the Heart has grown to include more than 450 families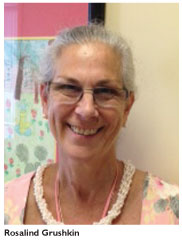 and about 2,200 individuals annually. The program acknowledges burden families with seriously ill children and provides a special holiday celebration for those with limited financial resources. The program also provides services to the patients family members. Grushkin, a Glendale resident, has been a hospital employee for more than 30 years. She coordinates donors, schedules family interviews and ensures that the hospital's social workers are nominating families in need. Above all, she ensures that the holidays are a time of celebration for families that face adversities.

"Rosalind Grushkin is a true force for good in Los Angeles. Her work with Children's Hospital Los Angeles doesn't simply make our community better; it also inspires others to get involved and make an impact," said Andrew Forchelli, a member of Children's Hospital Los Angeles' Ambassadors Program, a group of community leaders who raise funds for the hospital's care and research programs.

Gruskin was recently one of 16 Community Hero Award winners selected nationwide by Safeco Insurance to be in a contest to win $10,000 for the Children's Hospital Los Angeles in the "Vote for your Favorite Safeco Insurance Community Hero" event.

Dr. Carl Ermshar
Physician Glendale Adventist Medical Center


A bronze plaque commemorating Carl Ermshar, MD, for more than 35 years of service to Glendale Adventist Medical Center (GAMC) was added to the hospital's Wall of Honor during a recent ceremony at the entrance to the East Tower. Guests, Dr. Ermshar's physician colleagues, Adventist Health President/CEO Bob Carmen, GAMC President/CEO Kevin A. Roberts and many others were present to give their praise.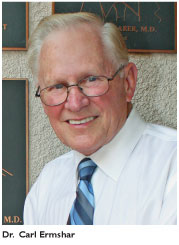 Partially retired and living in the Napa Valley, Dr. Ermshar is the only physician to serve two separate two-year terms as GAMC's chief of staff. He also chaired the surgery department for two terms, led the credentials, bylaws and neuroscience committees, and was a member of GAMC's Governing Board and the Healthcare Foundation Board for more than two decades.

He was instrumental in developing the Ambulatory Surgery Center and was a leader in the fundraising campaign that made possible the construction of the West Tower.

Credited with leading the medical staff through three successful Joint Commission surveys, Dr. Ermshar, is also remembered at GAMC for his humanitarian missions to Cuba and Armenia, and his outreach to the community through Glendale Healthy Kids and other organizations.