A quick look at the nation's tech companies including Apple, Google, Microsoft, and Yahoo! reveals some striking similarities and one in particular—empowered executives who in turn empower their employees.

According to a study by leadership expert Jim Collins and a research team from Stanford University, individuals who are empowered in the workplace are more likely to have increased productivity and are more likely to be invested in increasing business than their peers who did not feel empowered. A company that regularly invests in the empowerment of their employees reaps the benefits of committed workers who have a lower rate of turnover as well as increased client satisfaction—the foundation for any successful American business.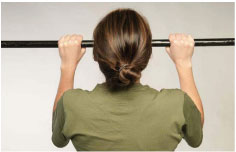 The concept behind empowering employees is simple but how you go about doing it is a different matter. How can you empower your employees to perform their job well?

Women At Work's Training at Work program helps you to accomplish this goal. The program, established in 2011, was created to design customized on and/or off-site business training and development programs that empower employees. The demand for committed, well-trained employees is rising and through Training At Work, Women At Work has helped nonprofit and for-profit companies including Flintridge Center, the Center for Nonprofit Management, Huntington Library, Kaiser Permanente, and YWCA accomplish their goal of empowered employees. Through courses like customer service, leadership and management skills, bookkeeping, computer software, technology, and social media the staff of Women At Work will work with you to create a unique program to meet the needs of your employees and ways to reach your greater goal.

The success of Training at Work is a testament to the commitment and enthusiasm of Program Administrator, Patty Murphy. Murphy handpicks passionate and patient instructors who share her vision of helping others and meeting the needs of the client to empower their staff and/or clientele.

"I focus on never saying 'no' to a client," Murphy emphasizes, "Training at Work is here to meet the client's needs and requirements. Custom curriculum is crucial to employers and employees. We want class participants to become excited and empowered as well as encouraged to do more. Every employee can be successful when they have been given the proper tools to succeed."

To learn how Training At Work can empower your employees, contact Patty Murphy at 626 796 6870, ext. 34.