By: Angela Amirkhanian



As we celebrate Heart Month, we are all reminded how important the health of our hearts is. Heart disease is the leading cause of death nationally. A heart attack indicates that one or more arteries are blocked and blood cannot get to the heart muscle. Taking quick action when you experience the start of a heart attack can save your life and minimize damage. With a focus on health and wellness, hospitals from the San Fernando and San Gabriel Valleys shared vital information about innovative cardiovascular programs that are available to patients, prevention, diagnosis, treatment and updates on new facilities and equipment. Below are perspectives, tips and suggestions for a healthier lifestyle and a healthier heart by physicians and representatives from six hospitals in the area.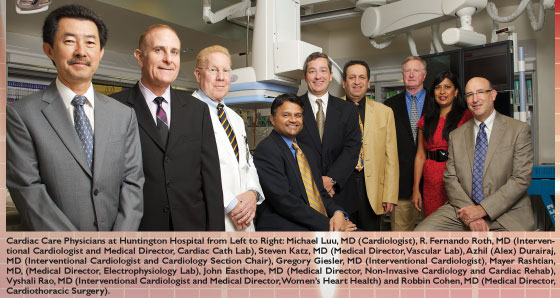 Glendale Adventist Medical Center

Joseph Bornheimer, M.D.
Interventional Cardiology Medical Director
of thr Heart & Vascular Insititute
Glendale Adventist Medical Center's (GAMC) Heart & Vascular Institute offers comprehensive services in cardiovascular care. Emergency care for heart and vascular patients begins even before the patient arrives at the hospital. All Glendale Fire Department and LA County paramedic units are equipped with a sophisticated EKG device, allowing the hospital's Emergency Department to diagnose a heart attack while the patient is en route to the hospital.
GAMC was recently been identified as a top performer for its STEMI receiving center (SRC) by the Los Angeles County EMS Agency. This means the hospital meets rigorous standards for heart attack treatment times, clinical processes and quality outcomes.
When paramedics in Los Angeles County confirm a heart attack/STEMI diagnosis, they will bypass other non-SRC hospitals and bring a patient directly to an SRC like GAMC. STEMI is a medical term that means heart attack (ST-segment elevation myocardial infraction).
GAMC's mortality rate for the STEMI population was 7 percent in 2012 (the benchmark goal is less than 10 percent). The hospital has had this program designation from the county for the past six years.
To learn more visit www.GlendaleAdventist.com/Heart

Kaiser Permanente Baldwin Park Medical Center
John Bigley, M.D.
Area Medical Director

Kaiser Permanente is using innovative online tools to help patients be proactive in maintaining a healthy heart.
An online personal action plan gives patients a customized, up-to-date view of their important health information including what tests and screenings they need. Patients can view their latest results for blood pressure, BMI, Blood sugar and other vital tests. They can also check out whether they are due for immunizations, physical exams and other tests. Staying on top of these indicators is important to optimizing both good health and a healthy heart.
The personal action plan also includes an interactive tool for measuring if a patient is at risk for a heart attack. The tool estimates a patient's 10-year risk of developing coronary heart disease by looking at the following factors:
∑ Age
∑ Last total cholesterol result
∑ Last total HDL cholesterol result
∑ Last systolic blood pressure
∑ Hypertension treatment (if any)
∑ Smoking status
Patients are given a score that estimates the risk of developing heart disease and lists exactly which factors the patient should address to lower their risk, like exercising or quitting smoking, according to information reported in their personal medical record.
Kaiser Permanente's online tools are guides to taking a proactive approach to good heart health. For more heart health information visit www.kp.org.





USC Verdugo Hills Hospital

Eric Lee, M.D.

Chair of Critical Care Committee
USC Verdugo Hills Hospital, part of Keck Medicine of USC, offers the latest in non-invasive diagnostic services, including state-of-the-art echo-cardiography, carotid artery and vascular ultrasound, CT scans, magnetic resonance imaging (MRI) and angiograms.
The cardiac rehabilitation program primarily serves those with some form of heart disease. The cardiac rehab fitness center is open to anyone with a physician's approval who wishes to improve his or her health and well being. An exercise physiologist will design a personalized exercise program around each person's unique goals and physical abilities. Physician approval is required prior to start of a cardiac exercise program. Most insurance plans are accepted for patients who may be required to use an EKG monitor. Appointments are needed for the initial evaluation.
Additionally, future facility upgrades at USCV Verdugo Hills Hospital include expansion of our Emergency Department – adding a cardiac catheterization laboratory to assist in diagnosing heart attacks
To learn more about programs and services at USC Verdugo Hills Hospital, please visit www.USCVHH.org or call (818) 952-2229.




Keck Medicine of USC

Vaughn A. Starnes, M.D.
Chairman of the Department of Cardiothoracic Surgery
Director of the Cardiothoracic Residency Training program
Hastings Distinguished Professor

The Keck Medicine of USC Cardiovascular Thoracic Institute offers a full range of programs and services, including state-of-the-art screenings, diagnostic tests, innovative non-invasive treatments and specialized therapies including transplant surgery.
Keck Medicine of USC is constantly exploring new methods to better treat our patients, including the development and refinement of new technologies. Innovative robotic surgery, heart valve replacement, and advanced care for aortic conditions such as aneurysm, dissection and genetic disorders are examples of treatments that our surgeons have helped to perfect.
To treat cardiovascular and thoracic disease, medicine is shifting toward an interdisciplinary model, so that expertise from a variety of fields can be shared. This progressive model forms the basis of our patient care delivery. Our cardiologists no longer hand off cases to our cardiac surgeons. Instead, medical and surgical experts collaborate in planning the treatment and follow-up care for their patients, making the best decisions possible and using the best therapies available.
Heart disease is the leading cause of death in the United States for both men and women and for all racial and ethnic groups. Each year, 1.5 million Americans suffer heart attacks – and one-third of those are fatal. Each day, nearly 2,500 Americans die of cardiovascular disease.
Keck Medicine of USC is dedicated to improving these statistics. Physicians offer advanced, patient-centered care while our scientists pursue research that will lead to more effective treatment and prevention therapies.
For appointments, call 1 (800) USC-CARE. For more information on Keck Medicine of USC services and programs, go to www.keckmedicine.org/beyond

Huntington Memorial Hospital

Azhil (Alex) Durairaj, M.D.

Interventional Cardiologist & Cardiology Section Chair

Huntington Memorial Hospital is a recognized leader in cardiac and vascular care. Serving the greater San Gabriel Valley and beyond, the Heart and Vascular Center at Huntington Hospital offers a full spectrum of services, including screening and diagnostic tests, advanced medical and surgical treatments, and cardiac rehabilitation and education programs, including:

• Anticoagulation clinic
• Cardiac catheterization
• Cardiac rehabilitation and education
• Cardiac surgery
• Electrophysiology
• Non-invasive cardiology
• Non-invasive vascular laboratory services
• Women's heart health
The Center's most recent innovation for assuring optimal patient outcomes is a cardiac navigation program, the goal of which is to help coordinate, educate and support heart patients through their continuum of care. Through this program, cardiac nurse navigators work directly with patients, providing education, guidance and support through their treatment, as well as follow-up after hospital discharge.
"The heart and vascular services we offer – highly trained physicians, state-of-the-art technology, advanced medical procedures – are fulfilling that mission. We are proud to provide superior care in a community hospital setting," said Gail Cinexi, RN, BSN, director of cardiovascular service line at Huntington Memorial Hospital.

To reach the Huntington Hospital Heart and Vascular Center call 1-855-4-HEART-0 (1-855-443-2780).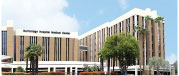 Northridge Hospital Medical Center
It's true that healthy hearts love longer. Helping you maintain a healthy heart and an active lifestyle are top priorities for the physicians and staff of the Cardiovascular Center. They provide a full range of comprehensive cardiac care from education and prevention, to rehabilitation and high-tech diagnostic and surgical capabilities.
As one of the first STEMI (Heart Attack) Receiving Centers in Los Angeles County for heart attacks, Northridge Hospital has met the most stringent standards for heart care in the nation. The Emergency Medical Services of LA County developed the standards to ensure the best possible survival from a heart attack through earlier definitive diagnosis and treatment. This protocol is being watched by the nation as the new gold standard in heart care.
Northridge Hospital's Cardiovascular Center offers advanced care for your heart, including digital Cath Labs, a Chest Pain Center, a dedicated Cardiac Electrophysiology Lab (EP) and groundbreaking surgical techniques. Their facility also offers a Siemens Hybrid Bi-Plane Surgical Suite—an advanced room where imaging and surgical procedures combine resulting in shorter procedure times and faster recoveries, and we are one of the first designated STEMI (Heart Attack) Receiving Centers in Los Angeles County. This attests to their ability to rapidly identify and treat a heart attack in progress, which increases the likelihood of survival.

Chest Pain Center 818-885-EKGS (3547)
• Five-Star Award Recipient for Treatment of Heart Attack in 2014
• Five-Star Award Recipient for Treatment of Heart Failure for five years in a row

For more information, visit www.northridgehospital.org