By: Stuart Waldman






The health news on every business' mind is the Affordable Care Act and its ever-changing regulations on businesses large and small. However, there is a California measure coming up on the November ballot that has big implications for businesses and consumers alike as well.

The Valley Industry & Commerce Association (VICA) has come out in opposition to the Insurance Rate and Public Justification Accountability Act, which will put the state's insurance commissioner in charge of regulating health insurance rates. This includes PPO sand HMOs – even though the insurance commissioner has no existing regulatory authority over HMOs – and includes any out-of-pocket expenses, such as benefits, premiums, base rates, discounts, co-payments, deductibles, etc.

Business owners are also consumers and at first glance this may seem logical, as the insurance commissioner regulates auto and homeowners insurance rates. However, health insurance is a completely different ballgame than auto and homeowners insurance. Ultimately this ballot measure is yet another example of a misguided effort that may have good intentions but will result in burdensome, expensive red tape and issues for businesses and consumers.

Not everyone in California needs auto or homeowners insurance but everyone needs health insurance, making it a much larger pool with many more rates to regulate. When one elected official has the power to set rates for every aspect of millions of people's health insurance, you will most likely see delays in rates being released to the public and the small businesses using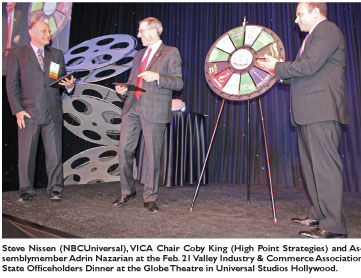 them.

Plus, the extra hoops and wait time will create more costs for insurance companies. And how do companies deal with extra costs? By passing on the costs to consumers, resulting in higher premiums – the opposite effect this bill is trying to create.

In addition, like many other legislative efforts, this ballot measure is redundant alongside existing regulations. In 2010, California passed requirements for health plans to report to state regulators all premium increases for individual and small group plans. An independent actuary must certify that any premium increases are justified. Later in 2011, federal and state laws both required 80 to 85 cents out of every $1 in premium be spent on medical care.

This initiative will create further administrative and bureaucratic layers that our already-bloated state government does not need. Adding more redundant and costly regulations is how we quickly lose the rainy day fund that Gov. Jerry Brown has budgeted for the coming years.

So why push this ballot measure through, if existing laws have the same effect? Because Consumer Watchdog, the measure's sponsor, has a financial incentive to have it pass. With this initiative, Consumer Watchdog and its network of trial lawyers would have another route through which they can take another industry to court.

This ballot measure is a band-aid on the actual issue at hand, which is the ever-growing health care costs due to underpayment for government insurance programs and the cost of treating the uninsured. It is important that businesses voice their opposition to the measure and educate voters on the negative implications the initiative will have on their healthcare.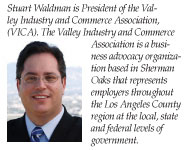 VICA's next healthcare committee will meet on April 2. To get more involved in healthcare issues locally, statewide and federally, contact Adriana@vica.com.