By: Brenda J. Trainor



Admittedly, I tend to be fond of geeks, and use that moniker with nothing but intended respect and affection, but being labeled a geek might be taken as a pejorative by some. And while I look forward to spending a happy hour 'talking tech' with people who know answers to the techie things I don't know or understand, I can understand that many folks don't appreciate the idea of sitting around having drinks with geeks. But geeks shouldn't be in hiding, they typically work for cool companies and do really sophisticated and interesting things (sometimes even in secret!) and by the time they get a job working for Google, they're probably making a lot of money. So encouraging geeks to be a part of your community is really a good idea — heck, they have their own TV show, "The Big Bang Theory" is based on a fictionalized Cal Tech. Why should all the geeks to off to work in the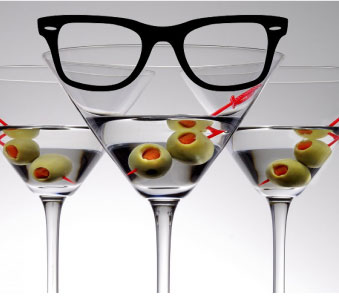 Silicon Valley? Life in the San Gabriel Valley has much greater appeal, especially for those of us who live here and care about our community and how it will fare in the future.

Once such person who holds these beliefs is Bruce Lathrop, a community-minded guy who is the guiding force behind MADIA Tech Launch. I can't really call MADIA a club, there are no membership fees; and it is not really a professional association, as it has no bylaws or officers. It is simply a group of people who get together for a meal and a drink to talk and learn about how technology businesses are working, and should be working in the future.

In order for technologies to be developed, there must be not only the physical infrastructure, but the creative force and vision, the intellectual capital, to realize innovations and deploy technologies that effectively deliver solutions to problems and satisfy the needs of our society and all its component businesses, individuals, organizations and governments. Haven' t you seen that commercial about all the innovations that started in garages - some of those garages are right here in Monrovia. Innovations are often the fruit of casual conversation with sketches on napkins and beer coasters. Is the trick to developing businesses that sell technology innovations to create a community that fosters both infrastructure and intellectual capital?

Lathrop identifies this community as a technology business ecosystem, and as he and Todor Trenkov brainstormed some of the issues and challenges of developing technology-related starts ups, the idea for MADIA was formed. Trenkov, a business advisor and consultant, and Lathrop, an intellectual property attorney at the law firm of Lubka & White in Monrovia, put this group in place. Lathrop is also a board member of Pasadena Angels (an investment group) and a member of the City Council of Bradbury - so he has great experience in issues related to business development and public policy. With all this expertise, it was easy for this pair to identify start-ups and established businesses centered in and around Monrovia, and then invite interested and involved entrepreneurs and professionals to get together to unite for mutual support and to work towards, or at least discuss, the opportunities for long term growth.

How is this done? They first use technology of course — members join MADIA by logging in to the free Internet service, LinkedIn (www.linkedin.com), and once registered there, a person simply clicks the "Group" page and joins the group "MADIA Tech Launch." Next, things go low-tech as the group schedules a get-together for a group dinner or drink. Meetings have taken place most recently at haunts in Monrovia's Old Town, most recently Jake's Roadhouse and previously at T. Phillips. Lathrop uses his connections to get someone to make a presentation about something cool and interesting; and then the creative and casual connections begin, fueled by common interests and maybe a nice cold beer. No dues or meeting fees, just a request to patronize the establishment providing the space.

And why the name MADIA - also simple: the group has been in existence for just about a year, and the name identifies the a focal point for these cities that are collectively becoming the high-tech center of the San Gabriel Valley — Monrovia, Arcadia, Duarte, Irwindale and Azusa, which makes a nice sounding word, but the group may well grow as the region's technology players continue and succeed — and that is essentially the goal of the members of this group.

Lathrop sums it up well: "San Gabriel Valley is home to some of the greatest educational institutions in the world and has been home to many innovative companies. Companies continue to find that San Gabriel Valley has the resources, people, and lifestyle that make it an ideal place to launch or locate a business. MADIA Tech Launch's goal is to continue this legacy by raising awareness of the past, present, and potential value of San Gabriel Valley to the technological ecosystem of Southern California."

MADIA's members are diverse and involved. They are biotechnologists, marketing experts, lawyers, software developers, financial experts, angel investors, incubator directors, government leaders, business advisors and executives, tech transfer professionals, entrepreneurs, education institution leaders, commercial real estate professionals, engineers, and IT professionals. But I call them geeks, and I mean it as a compliment.