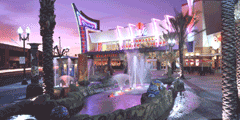 The City of Alhambra's redevelopment program has been a vital force in securing the City's economic gains over the past several years. Through the Alhambra Redevelopment Agency, it has pursued a variety of innovative public/private partnerships to transform downtown Main Street into a lively, pedestrian-friendly commercial district with a variety of dining, shopping and entertainment venues.

The result of the City's efforts has led not only to an increase in businesses and jobs, along with sales and property tax revenue, but also the satisfaction of residents and business owners as exemplified by a recent survey whereby 90% of the respondents acknowledged their pleasure with City programs, services and facilities. Additionally, Alhambra is a three-time recipient of the prestigious "Award of Excellence" given by the California Redevelopment Association (CRA).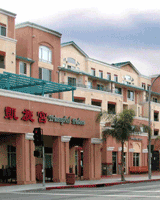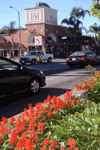 Among its most successful partnerships is the $30 million Alhambra Renaissance Plaza at Main & Garfield, a previously underutilized property that has long served as the historic hub of downtown Alhambra. Today, the site includes a 67,300 SF, 14-screen Edwards Theater, restaurant and retail space, public parking structure and City-owned public plaza utilized as a seating and gathering area.

Another award-winning project, the Plaza on Main, is a mixed-use residential/commercial project that led to the revitalization of downtown retail space and construction of a much needed low-income senior housing facility. This project was later complemented with a second mixed-use project, the Alhambra Regency Plaza, comprised of 21,000 SF of street level retail space and 80 residential units.

With more than $25 million in public investment, people are once again flocking to Main Street. And even with the current economic downturn, the City is continuing to seek partnership opportunities with top-notch developers to build several new mixed-use projects in the downtown area that will be attractive to a variety of national commercial tenants.
For More Information Visit: http://www.cityofalhambra.org/government/development_services/economic/