By: John Krikorian



Las Vegas Bound…
"Divine Miss M" is Still Going Strong

On February 20, Midler will replace Celine Dion as the headliner at Coliseum Theater at Caesars Place in Las Vegas, beginning a two-year, 100-shows-year stand. Midler calls her new production, Bette Midler: The Showgirl Must Go On, sighting that by the time she gets out of this performance she will be approaching 65 years old.

Bette Midler is an American singer, actress and comedienne, also known to her fans as The Divine Miss M. She was named after the actress Bette Davis although Davis pronounced her first name in two syllables, and Midler uses one. During her career, she has won four Grammy Awards, an Emmy Award, and a Tony Award, and has been nominated for two Academy Awards.

Midler was born in Honolulu, Hawaii, December 1, 1945—the daughter of Ruth (née Schindel), a seamstress and housewife, and Fred Midler, a house painter who painted for the Navy while in Hawaii. Her parents were from New Jersey and moved to Honolulu shortly before Midler was born. Midler's family was one of the few Jewish families in a mostly Asian neighborhood. She was raised in nearby Aiea and attended Radford High School in Honolulu. She majored in drama at the University of Hawaii (though she only attended for three semesters), and earned money in the film Hawaii as an extra, playing a seasick passenger.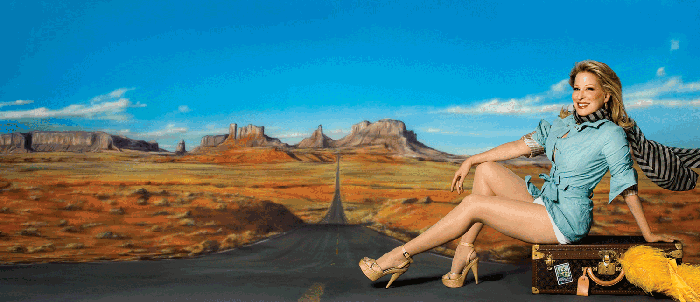 She relocated to New York City in 1965, an innocent 20-year-old from Hawaii, landing her first professional onstage role in Tom Eyen's Off-Off-Broadway plays in 1965, Miss Nefertiti Regrets and Cinderella Revisited, a children's play by day and an adult show by night. From 1966 to 1969 she played the role of Tzeitel in Fiddler on the Roof on Broadway; during this period her sister Judith, visiting New York to see her perform, was killed by a taxi cab.

After being discovered by Ahmet Ertugun, the legendary president of Atlantic Records, Bette recorded her first album, The Divine Miss M, which hit #9 on Billboard's Top 200 Chart and went platinum. In 1973, she won her first Grammy for Best New Artist. After
successfully touring the world and returning to Broadway in the Tony winning, Clams On The Halfshell, Hollywood beckoned. Midler's first starring role in the feature film, The Rose, garnered two Golden Globe Awards, a Grammy for the film's title song and a best actress Oscar nomination. The Oscar itself went to Sally Field, whom Bette has arm wrestled twice for the statuette but unfortunately, lost both times.

In the mid 80's Midler ended her long-term relationship with her manager and boyfriend Aaron Russo. Midler latter married Martin von Haselberg (Harry Kipper of her opening act the Kipper Kids) on December 16, 1984 in a chapel in Las Vegas. They had a daughter, Sophie Frederica von Haselberg, who is currently a student at Yale University. Midler is on the Dean's Council at the Yale School of Architecture.

In 1995, Midler founded the New York Restoration Project, a non-profit organization with the goal of revitalizing neglected neighborhood parks in economically disadvantaged neighborhoods of New York City. These include Highbridge Park, Fort Washington Park, and Fort Tryon Park in upper Manhattan and Roberto Clemente State Park and Bridge Park in the Bronx.

In 1999, the city planned to auction 114 community gardens for commercial development. Midler led a coalition of greening organizations to save them. NYRP took ownership of 60 of the most neglected plots. Today Midler and her organization work with local volunteers and community groups to ensure that these gardens are kept safe, clean and vibrant. In 2003, Midler opened Swindler Cove Park, a new five-acre public park on the Harlem River shore featuring specially designed educational facilities and the Peter Jay Sharp Boathouse, the first community rowing facility to be built on the Harlem River in more than 100 years. The organization offers free in-school and after-school environmental education programming to students from high-poverty Title I schools. Last fall she and the NYRP, in conjunction with New York City Mayor Michael Bloomberg and the Parks Department, announced a plan to plant a million trees in the city.

Recently, she's released Bette Midler Sings the Rosemary Clooney Songbook and Bette Midler Sings, the Peggy Lee Song Book, which were both nominated for Grammy's. Last year, she debuted Cool Yule for the holiday season, which features a special Christmas version of From A Distance.

Forty years, four Grammy's, four Golden Globes, three Emmys, a Tony Award and tons of record-breaking performances since she hit the scene, the "Divine Miss M" is still
going strong. She recently said that although it's tough being a living legend, somebody's got to do it. "In other words", she added, "I'm not retiring and you can't make me!"