By: John Krikorian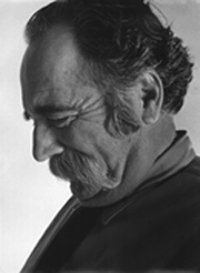 The Saroyan Centennial will be a year long celebration, highlighting one of Fresno's most colorful and talented people – William Saroyan (1908 – 2008). The celebration, in honor of William Saroyan's 100th birthday, will be the first time since the 2002 William Saroyan Festival that such a collaborative effort has been executed. The William Saroyan Foundation, Stanford University Libraries, Fresno County Library, City of Fresno, Fresno Chamber of Commerce and the William Saroyan Centennial Committee, among 40 other local and State organizations, are joining together to inspire the community by bringing the literature and artistic sides of Saroyan's creativity to life. Activities will include a series of exhibitions, musical performances, lectures, university and college activities, theatrical productions and readings focused on Saroyan's work and his life in the San Joaquin Valley and throughout the State.

In Salinas, California, a similar celebration is held in honor of author John Steinbeck – The Steinbeck Festival. This annual celebration offers a glimpse of what an impact the Saroyan Centennial will have on not only Fresno, but cities throughout the State

During the course of 2008, more than 100 events will be held in honor of William Saroyan. These events are meant to not only celebrate this great artist, but educate people on him and his works. "The Centennial Celebration will provide a great opportunity to honor this great artist and expose younger generations to his amazing work who might not otherwise know about him," said Haig G. Mardikian, President of the William Saroyan Foundation. "By learning about William Saroyan and the plays, short stories and novels he wrote, we are able to preserve his legacy for future generations."

The William Saroyan Centennial Celebration formally kicked off on January 11, 2008 at the Annual Fresno Chamber of Commerce Dinner that was held at the Fresno Convention Center.

Other featured Centennial events include:
Saturday, March 29th: Saroyan Bicycle Ride — Celebrate the William Saroyan Centennial with a bike ride. Join John Kallenberg as he interprets Saroyan's writings and discuss his life as participants ride along the Lewis Easton Trail.

Friday, April 25th: Screening of The Human Comedy with Special Guest Appearance by Mickey Rooney at Tower Theatre —The Fresno County Library and Friends of the Library will bring this special screening of Saroyan's 1943 film version of The Human Comedy, starring Mickey Rooney. Mickey will recount his experience of filming this controversial movie written by William Saroyan.

Thursday, August 28th: Saroyan Birthday Celebration at the William Saroyan Theatre — In celebration of William Saroyan's 100th birthday, which is on August 31st, a variety of speakers, special guests and great surprises will mark the anniversary of this great artist, writer, and novelist's birth.

Tuesday, November 19: San Joaquin Valley Town Hall Lecture Series at the William Saroyan Theatre — The San Joaquin Valley Town Hall Lecture Series will feature a panel presentation on the life and writings of William Saroyan. Town Hall panelists will include Bruce Janigian, Saroyan's attorney; Richard Rodriguez, journalist and author; Jon Whitmore, President, Texas Tech University; and moderator Annette Keogh, curator of the William Saroyan Collection at Stanford University.

For more information on the 2008 Saroyan Centennial and its variety of events, go to www.saroyancentennial.org. Opportunities for involvement in the William Saroyan Centennial Celebration are still available.