By: Matt Plaskoff



Remodeling is one of life's most stressful undertakings. Nevertheless, millions of people want and need to improve or modify their living conditions. For seniors remaining independent is a huge priority and often remodeling is the best solution. But, you've heard it so many times from friends and relatives, "Expect a nightmare. It will take forever and cost a fortune. If you don't lose your shirt, you might lose your mind!"

It doesn't have to be that way!

After 25 years in the remodeling industry and running two successful remodeling and home building companies I have developed Six Secrets to Safe and Successful Remodeling.

1. Have a Plan! Figure out what you want before you start and put it on paper with your designer or contractor. What are your needs and how might they change?

2. Don't Start Until You Have Everything You Need. Get all the products ordered and delivered and then make certain they are correct before you allow anyone to tear up your home.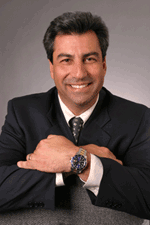 3. Hire a Professional: All Companies are not created equal. Protect your assets and your personal belongings by hiring only a licensed and insured contractor to build your project.

4. Hire Experience: Hiring someone who has experience with and specializes in your type of project will lead to higher quality, efficient remodeling.

5. Five-Let your contractor buy the materials: The problem is that most homeowners don't know what to buy, what fits with what or how much to buy?. Making these kinds of decisions ultimately means your contractor won't be liable if something goes wrong.

6. Don't Make Changes: Changes are the single largest cause of remodeling nightmares. The key is being certain of your plan and your team knowing exactly what you want.
Don't sign a contract until every product, color and layout is exactly what you want and then let the professionals go to work.

For more information on remodeling visit: www.oneweekbath.com or call: 1-800-ONEWEEK.