By: Gabriella Holt, RN, EJD



The first ever older adults survey report released recently by Los Angeles County and Los Angeles City highlighted areas of greatest concern for the aging baby "boomers" including inadequate dental, healthcare and prescription insurance, long term care insurance, availability of affordable housing, interest in physical exercise, health promotion and disease prevention, independence, improved quality of care and reduction of health care costs. The findings revealed that health and care related issues made up the greatest area of need and concern for the upcoming aging baby boomer population.

Based on this survey, a fresh vision for senior services is needed to address the changing needs for the coming cohort of seniors – the "boomers". Tomorrow's seniors have different needs and expectations about the services that they receive and those they want provided.

One of the fundamental social services challenging California is the financing of long term care for the "boomers". The pending retirement of this large population will put a strain on the primary sources for long term care such as Medicare, Medi-Cal and our state budget. We need to offer a broad based public insurance program financed by premiums and assure coverage is as universal as possible.

The respondents to the survey indicated a high interest in independence, aging in place, and health promotion. The boomer generation is far more active and independent than their predecessors. They will challenge the status quo in how and where their needs are met. Long term care services must empower individual choice and self determination. The focus must turn to increased availability of community based models that allow for more choice. Options for choice should include such individual preferences' as the Program for All-Inclusive Care for the elderly (PACE) and subsidized assisted living.

Healthcare concerns ranked the highest among the survey respondents. California's shortage of nursing personnel threatens to jeopardize public health, and the shortage is projected to become critical in the near future. We must invest in the long term care workforce and this nursing shortage must be reversed.

More affordable senior housing must be developed to meet the impending demand for the boomers. Eligible seniors in this state must wait an average of three years before moving into an apartment they can afford. As the population ages, demand for affordable housing will outstrip supply as more and more seniors are priced out of the housing market. The state must develop a permanent source of available funding for senior affordable housing.

Improved options for senior quality of care and quality of life with the development of better technology to provide those choices are required. Californians must look for ways to more effectively use technology to help seniors improve their quality of care and independence and reduce health care costs. The state must facilitate the dissemination of innovative technologies in aging.
The boomers must call their state legislators to act now to begin the statutory framework to meet these pending demands. Elements for the framework must include a permanent funding source for more senior affordable housing and modernization of the structure of the health care work force with these changes incorporated in health care reform. Additionally, there must be a provision for a broad based public insurance program for long term care and a statutory allowance of Continuing Care at Home programs to operate in California. This framework will prepare us to meet the challenge of the sizable increases with the baby boomer aging, thus increasing the demand for services in health care, nutrition, housing, transportation, recreation and education.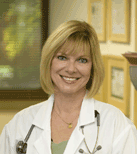 Gabriella Holt, RN, EJD
Candidate for the California 54th State Assembly District
310-732-1240 (ofc)
310-308-5439 (cell)
www.gabriellaholt.com

Copies of "L.A. County Seniors Count! Survey of the Older Adult population" is available at http://css.lacounty.gov; and www.lacity.org/DOA, or you may call Patricia Senette-Holt at (213) 738-2065.